Let's face it, we're all facing a bit of a challenge right now. The Covid-19 pandemic is affecting our lives like nothing else we've ever experienced. Lockdown has meant a wholesale change in lifestyle, from having to stay at home to trying to run a business at the kitchen table or maybe wondering what to do whilst furloughed. Throw in school closures and trying to help the kids with schoolwork, worrying about the wellbeing of elderly relatives, maybe even having to self-isolate due to having symptoms of this awful virus – the impact of Covid-19 is felt on every possible level.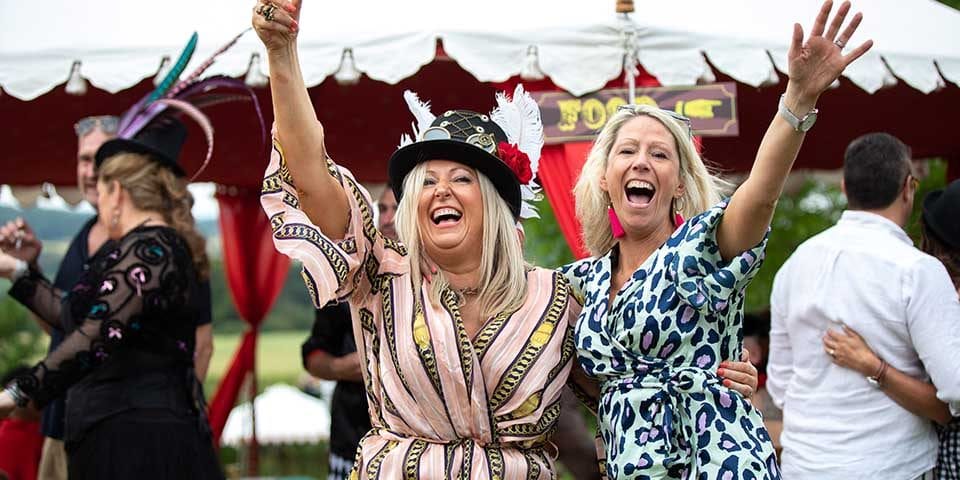 Whatever gets you through
As lockdown continues, we all have to dig deep and find ways of getting by on a day-to-day basis. Many plans will have been blown, be it a holiday, a birthday celebration or a wedding. And as (mostly!) social creatures, the lack of contact with all your favourite people is tough to deal with – no amount of Zoom meet-ups can fully replace the real thing. So wouldn't it be nice to have something to look forward to once this is all over?
There will probably now be no better excuse for a party in 2020 than the relaxation of social distancing rules. But a birthday or anniversary – belated or not – is also still a pretty good reason! Right now, the concept of having a group of friends and family together in one space, the freedom to hug at will, the sheer joy of laughing together feels rather alien. But that time will come again and we'll be ready and waiting to help you make that party you've been dreaming of a fantastic reality.
Whether you want to go tropical and conjure up your very own exotic party space, fancy going vibrant and high energy with your very own mardi gras or want to turn back time and throw an 80s party, there are so many party themes to consider – why not have a look at our party case studies or discover 32 great themes for inspiration!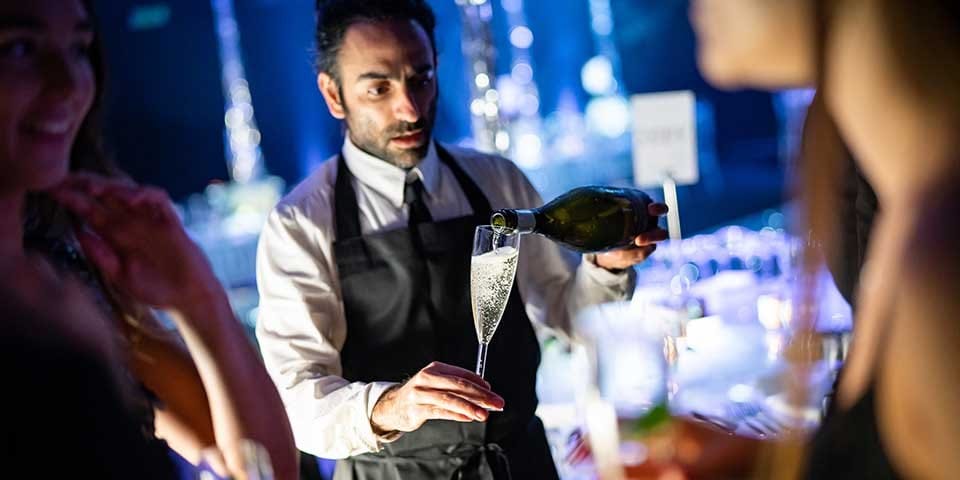 Don't leave planning your party to the last minute
Whilst no one yet knows how long lockdown will continue, diaries for the latter half of the year will already be quite full with existing commitments – postponed events that have had to be moved to a later date and lots of new parties (because great minds think alike!) will all be rubbing shoulders.
Venues, caterers, entertainers – and event planning and management companies – will be in high demand once life is allowed to get back to normal. Thankfully, we have an amazing network of top quality suppliers, so even if a particular venue or preferred live band is booked, we'll know of great alternatives!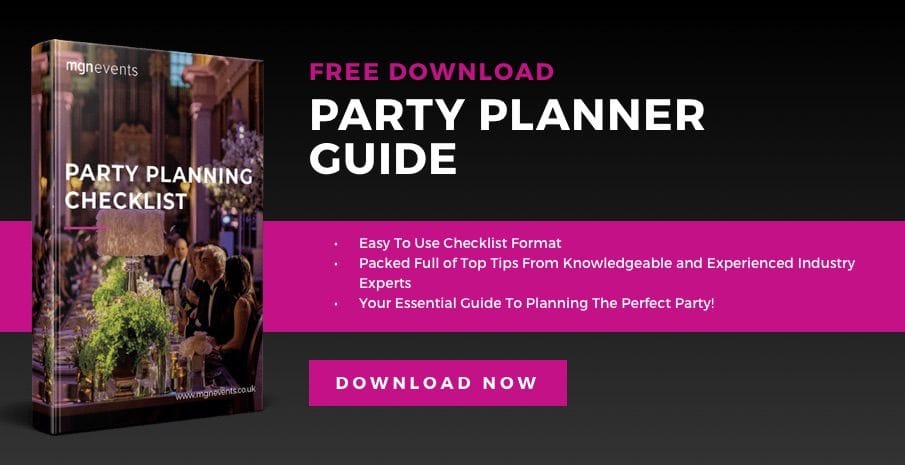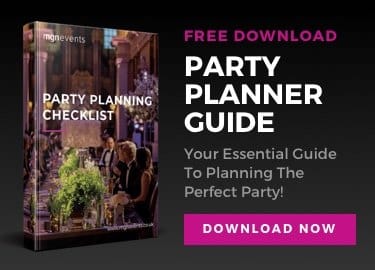 And don't forget, whilst your party is meant to be a fantastic celebration, it could also be an opportunity to toast those you may have loved and lost because of Covid-19. If you want to make this a feature, we'll find sensitive and appropriate ways of ensuring that those people are remembered with love and respect during the event.
Talk to us about your post lockdown party ideas
Why not give us a call and start discussing what you'd like for your party. Once lockdown is over, life is going to get busy again – and we can't wait! It's never too early to talk and getting the ball rolling on planning a post lockdown party will give you something to look forward too. Contact us and speak to a member of our team on 01932 22 33 33 or email hello@mgnevents.co.uk