Increasingly, there is a movement to deliver a really rewarding experience at corporate events. It's always been our aim to get 'under the skin' of every client we work with; to understand their business objectives and then respond creatively to the brief. Ultimately, to deliver an event that provides an inspiring and engaging experience for attendees.
Organising a conference, for example, cannot simply be about putting bums on seats. A successful conference is one where delegates feel a sense of value in being there. Delegates want to leave with new knowledge that is relevant, meaningful and isn't forgotten overnight.
Whatever your business, you know how important it is to invest in your people and that your brand is more than just a logo on your website. Your brand is expressed through every facet of your business; from the sales team pursuing new leads to the person welcoming visitors in your reception area. The more engaged they are in what your brand represents, the more effective they will be, and recognising their commitment and hard work is integral to performance.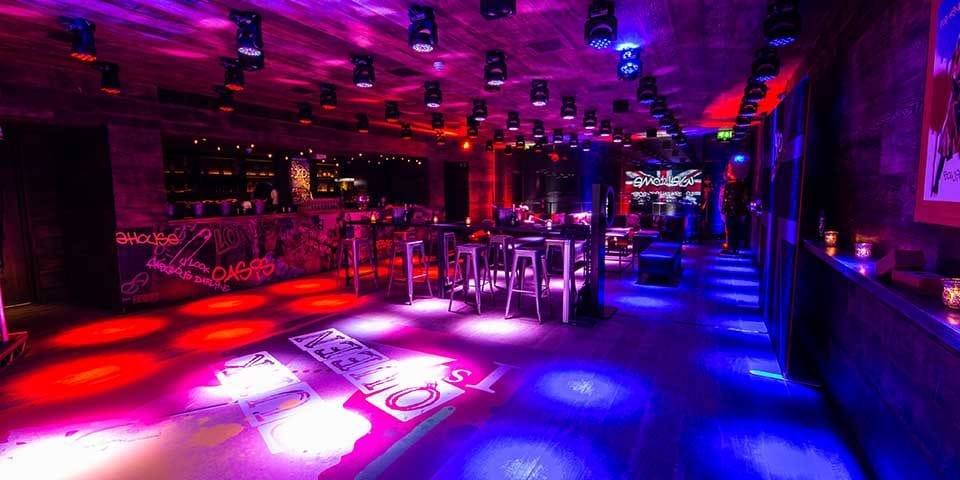 That's where an incentive event comes in
An incentive event is a great way to bring your people together, motivate and inspire them get on board with new ideas. They're also a great way to say thank you for their contribution to the business. It's an opportunity to reward individuals and demonstrate how much you value your people. Get it right and ROI will be seen for a long time in terms of performance.
The trick is to ensure your incentive event is not just a bit of a jolly. Corporate events that are firmly aligned with strategic business objectives, that provide a fantastic experience and are delivered on budget are what we do really, really well. We'll work closely with you, effectively as a member of your team, to plan and organise the entire event. This means significantly less stress for you and more time to get on with your day-to-day work tasks.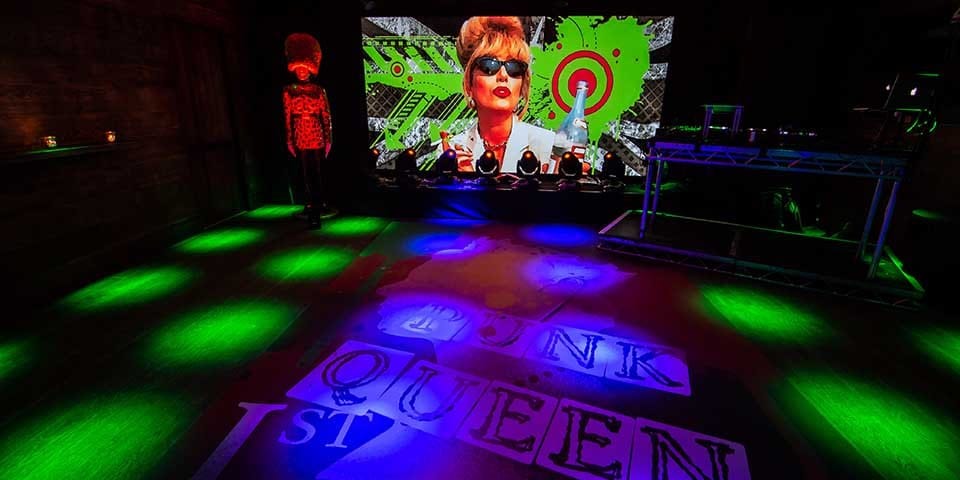 How to make your incentive event memorable
From finding an incredible venue for your event to making sure that the content is engaging and inspiring. We have the expertise and experience to take care of every detail; right down to the logistics of event registration and travel. If you want to include some team building activities, we can even create bespoke activities that are designed to link with your business objectives. And even before the event happens, we can set up a digital campaign that builds a sense of anticipation in the lead up to the day itself.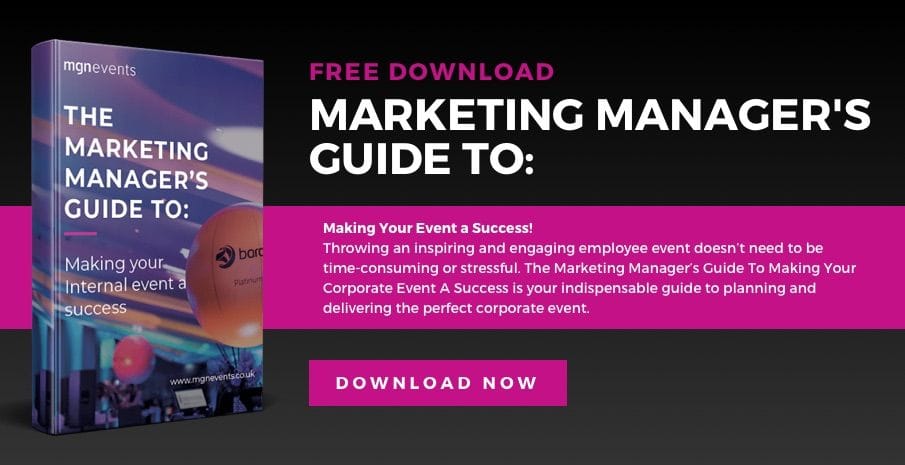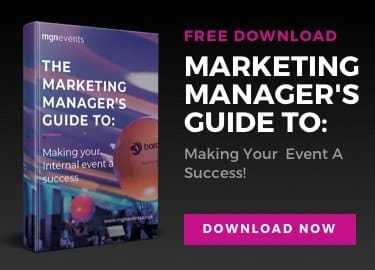 The event itself needs to run smoothly, seamlessly and deliver a relevant and satisfying experience for attendees. Your event manager will make sure that every element of the event, from the choice of venue, food and refreshments to lighting and sound to goody bags, is covered. Fancy taking your incentive event abroad? We can do that! And just imagine how motivation levels will rise when those attending discover the location.
Making sure everything is just right during your incentive event, on brand and totally professional will make all the difference. Whether you're planning an event for a specific team or want to inspire the entire company, MGN events will help make it happen in style.
Planning your next corporate event?
Why not find out how we can turn it into an incentive event that delivers great results? Speak to a member of our team, call 01932 22 33 33 or email us, hello@mgnevents.co.uk.