Perfect luxury Christmas gift ideas, ideal for gifting when visiting friends or family or for indulging someone you love at Christmas, these stylish, thoughtful items are ideal for the holiday season.
Your friends and family deserve the best. The key is choosing gifts that make delightful stocking fillers, stylish secret Santa picks, luxury items for under the tree and thoughtful presents when accepting those impromptu party invitations. Take some of the stress out of shopping with our luxury Christmas gift guide.
Read time: 3 — 5 minutes
Key takeaways:
18 amazing, luxury Christmas gift ideas
Toys, games and accessories for children
Skincare, accessories and furniture items for her
Accessory, skincare and fitness kit for him
When it comes to shopping for a Christmas gift for the wonderful one in your life, you want to be sure that you're picking out the best. Whether it's for your little one, your incredible spouse, or the parents or friends who are always there for you, read our curated list of gifts to find the perfect one-of-a-kind or must-have essential they're bound to cherish. And, if you're looking for a thoughtful gift to give a Christmas party host this Christmas, an item or two from this list is bound to delight.
Christmas gift ideas for the little ones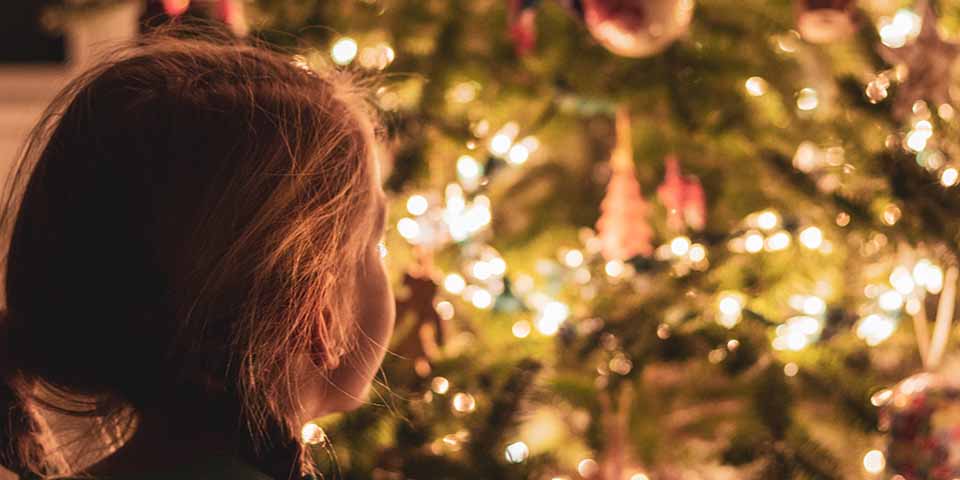 1. Banwood Scooter in Red:
The bright shiny red finish, detachable wicker basket and three red and white wheels on this vintage-inspired scooter is bound to appeal to little ones who love being on the go. With the wide oak scooter platform, patented Easy Ride Steering System, sand-coloured rubber T-handlebar that can be adjusted to different three heights, the scooter supports up to 50kg. Its lightweight 2.8kg frame makes it ideal for school runs and days out with friends and family. Price point: £120.
2. Woolly Mammoth Rocker:
Why settle for a traditional horse, when you can opt for a soft, snuggly shaggy textured mammoth? With its smooth action wooden rocking base and wooden handles, this adorable furry-bodied toy is pale taupe in colour making it the perfect choice for any interior décor style. Featuring white tusks and a rope fringe, your child will enjoy playing with this adorable toy for years to come. Price point: £135.
3. Gucci Pink Rubber Tote:
With its cut-out GG monogram design and bubble-gum shade, this dual handle rubber tote bag is the perfect accessory for youngsters and teens alike. Price point: £490.
4. Violet and Brooks Crystal Hair Clips:
A set of six gold-coloured metal hair accessories with beautifully cut coloured crystals in shades of black, white and grey or green and blue. Girls from 6 to 96 will adore these hair adornments. Price point: £26.
5. Sunnylife Jumbling Tower Travel-Sized Lucite Game:
This travel jumbling tower set has 54 colourful orange, lime green and transparent lucite blocks. It's ideal for ages 3 and up and is sure to keep little ones and big ones entertained for hours, whether at home or on the go. Price point: £95.
6. FAO Schwartz Dance Mixer Rhythm Step Playmat:
Get toes over three years old tapping and dancing with this electronic playmat that features two different play modes and 5 dance tracks. This is ideal for amusing independent children, groups of children as well as for livening up family parties. Price point: £35.
Christmas gift ideas for her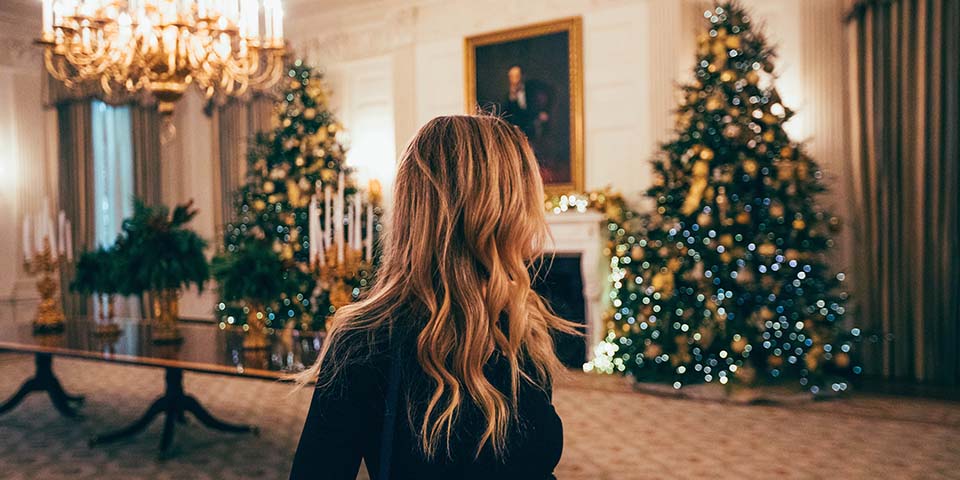 7. Zaire Agate Cheese Board:
With beautiful natural stone hues of aqua blue, Rose Quartz, fresh green and amber, lilac or pure crystalline white, these rustic cheese boards are finished with an edge of soft brass. The perfect platter for cheeses, biscuits and quarters of orange or fig and a scattering of walnuts, these truly are one-of-a-kind gift for the consummate host(ess). Price point: £68.00.
8. Heatherfield Chair:
Encourage her to sink into a deep seat and down-filled cushions perfect for lounging or entertaining. With its velvet blush fabric, curved cane and ash wood silhouette with brass accents, this is a light elegant piece as suited to a bedroom as an orangery or living room. Price point: £ 1,198.
9. 9ct Gold Handmade Ianthe Star Tsavorite Ring:
Designed in London and handcrafted in Italy by a small atelier this organically shaped gold ring features brilliant forest green gemstones. With their highly refractive luminance set into star-shaped Art Nouveau-inspired engravings, this is sure to become a twinkly seasonal favourite. Price point: £825.
10. Lady Amphora Silk Scarf:
Featuring the Liberty Lady Amphora design on an ice blue backdrop with foliage, berries and feathered pheasants in tones of raspberry, blush and shades of green, this gift makes for a versatile, elegant accessory. The square scarf is made and printed in Italy and is based on a design originally crafted in 1967. Price point: £250.
11. ZIIP Beauty Nanocurrent Skincare Device:
With its ability to lift, tone and rejuvenate your face, this at-home facial device uses small, energetic vibrations to gently bring skin to life. When used alongside the Golden Conductive Gel, this skincare device boosts the skin's natural production of elastin, collagen and moisture-retaining glycosaminoglycans. With A-list fans including Jennifer Anniston, it also increases circulation, repairs tissue and reduces acne. Price point: £425.
12. Agnelle Moor Love Red Leather Gloves:
These Lambskin, soft, cherry red gloves are lined with alpaca wool, feature a neat press-stud keyhole at the cuff and are embossed with 'love' stitching. They're the perfect Christmas stocking filler and are presented in a designer-stamped dust bag. Price point: £135.
Christmas gift ideas for him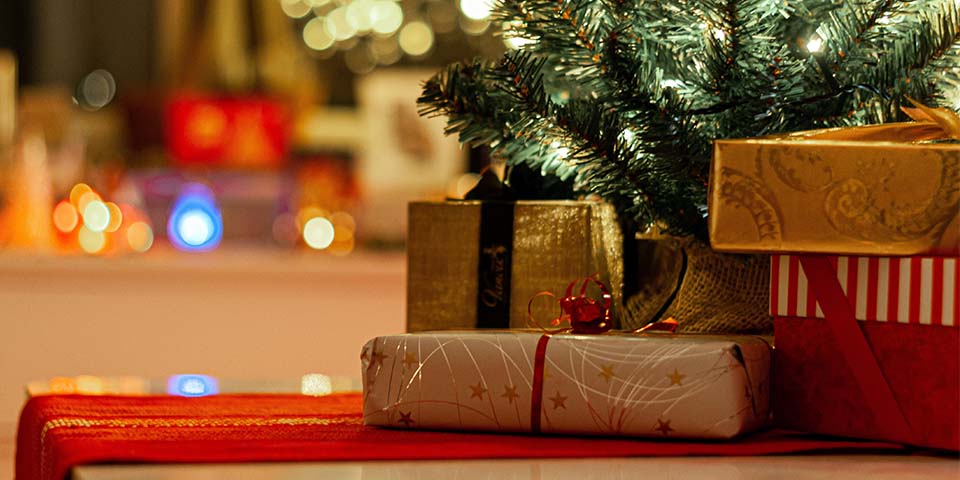 13. Silk Printed Pocket Square:
With an archival Liberty print of delicate tree foliage, flowers, birds and gazelle on a navy blue background, the greens, reds and oranges add a pop of colour and interest to smart blazers and jackets. The square features hand-rolled edges and the Liberty logo in one corner, this pure silk twill accessory is perfect for any special occasion ensemble. Price point: £60.
14. Junghans Max Bill Chronoscope Automatic Watch:
The pared-back white face and black numerals on this classic round stainless steel watch match beautifully with the supple black leather strap. Powered by J880.2 calibre with a 48h power reserve, this German-manufactured self-winding timepiece is form-forward and perfect for fans of Bauhaus design. The piece is water resistant and its clearly legible face displays hours, minutes, seconds and features a date window. Price point: £1,995.
15. Lululemon Studio Workout Mirror:
A seamlessly elegant mirror that becomes the centrepiece of your exercise space when paired with a Lululemon membership. Providing access to more than 10,000 on-demand and live world-class fitness classes from cardio and strength to dance, boxing, stretch, yoga and more. The mirror can be wall mounted or placed on its sleek floor stand. It features advanced camera tech for real-time instructor feedback and interaction to help the user achieve perfect form. Price point: £695.
16. Ember Cup:
Keeping your favourite beverage not just hot, but at your perfect drinking temperature, this battery-heated cup is available in matte black or brushed copper. The cup has a 1.5 hour battery life and will last all day on its charging coaster. The Ember app enables you to set the temperature between 50 – 62.5C and can be pre-set for your favourite drinks – cappuccino, hot chocolate, tea, cortados or flat whites. Price point: £130.
17. Monnow Reversible Faux Fur Jacket:
This Moncler Genius jacket is a tactile warm beige-coloured jacket with a quilted pocket detail on one side, and a quilted shell version on the reverse. A modern, versatile wardrobe staple, the jacket pairs as well with jeans and trainers as with wool trousers and boots. Price point: £1395.
18. Earl of East Nerumae Bathing Gift Set:
With notes of Cedarwood, oakmoss and black pepper, this gift set includes a 170ml Nerumae soy wax candle, 500g Shinrin-Yoku bath salts, and 100ml Shinrin-Yoku sleep spray. Presented in simple sustainable packaging, this gift is as irresistible as it is responsible. Price point: £65.
Bespoke, personalised and special
We hope you enjoyed our luxury Christmas gift guide. Tailored ideas and personalised experiences are what we are all about. We create incredible bespoke parties and events.
If you're looking for more inspiration for your next party, social or celebratory event or would like to book a consultation, visit our blog or speak to one of our dedicated event planners. You can either complete the form below or call 01932 22 33 33. You can also email hello@mgnevents.co.uk.
Further reading:
3 time-saving steps to luxury party planning
Hosting the luxury event of the season: 7 essential considerations for briefing your event planner
2 immersive must haves for exclusive social events
9 tips for hosting an immersive experience your guests will love
How to create immersive experiences that engage the 5 senses
How experiential luxury is emerging to meet the expectations of wealthy consumers in a post-pandemic world