People in varying roles will be tasked with organising employee events – These people will have very different skillsets and varying needs. What specifically do people in different job roles need from an events company?
It's a hot potato, right? There's a teambuilding day coming up or the Board is looking for a conference with a unique twist. It might be six months or more in the future, but it's still a problem. You've been put in charge, you have to sort this out alongside all your other work commitments, it's going to take a lot of time and effort and you're likely to be judged by it.
We know, it happens in organisations of all shapes and sizes up and down the country. Employee events have a habit of being delegated to people who are known for their organisational skills, their ability to juggle budgets. Whatever position you may have in your company, whether you're in HR, an internal comms manager or working directly under your company director, pulling off a corporate event on your own is going to a challenge.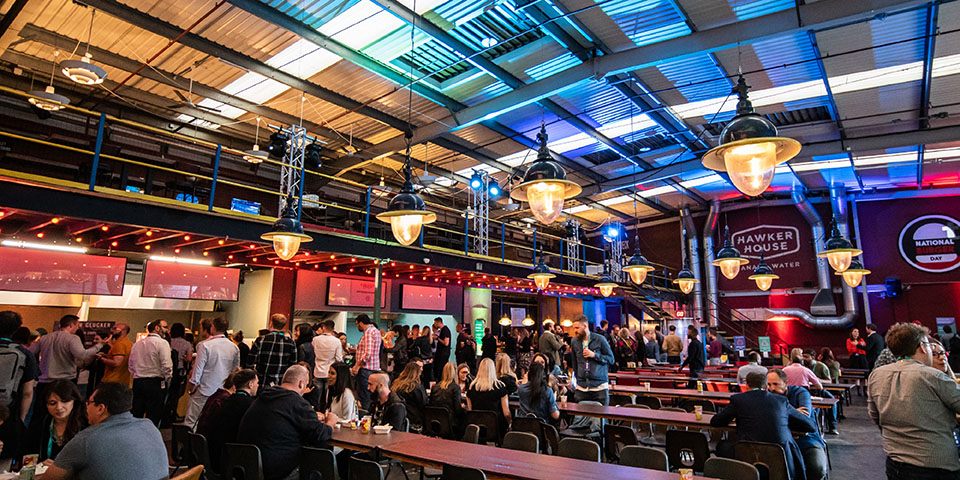 So what should you look for in an events company?
Planning and organising an event – that will be engaging for those attending and provide successful outcomes – is a skill in itself. Actually, it's a whole bundle of skills that can be found in a good event planning and management company! And it makes absolute sense to outsource this otherwise onerous task. Because a good event company will know how to deliver great results and, by default, a very large pat on the back for you after the event has happened. It's just a question of looking for the right company to work with.
Evidence
Before you make any approaches, you'll want to see what kind of events a company has run previously. Do they work with corporate clients? Can they organise the type of event you're planning? Do the events look inspiring? What do the testimonials say?
A willingness to listen and contribute
When you start talking to your shortlisted events companies, you'll probably quite quickly get a sense of whether you're going to hit it off and work well together. We believe it's really important to listen to our clients, to gain a good understanding of the big picture and to demonstrate that we know how to answer the brief. Then we can start contributing ideas that are relevant, not just firing off thoughts that might subsequently seem ridiculous.
Knowledge and experience
Your events company should be able to give you absolute confidence that they know what they are doing and that they can handle every aspect of the event. They should be able to quickly identify potential issues; for example, if you're interested in a particular high profile venue, which will blow far too much of the budget – they'll know where to find an alternative that will be just as impressive.

Creativity
Are the ideas fresh and inspiring? Does it feel like a strong vision and one that will suit your organisation? As well as being creative, are they keeping their ideas aligned to your brand, corporate values and business objectives?
Technical excellence
You can't afford for things to go wrong on the day. You'll want a creative approach, backed up by an expert technical production team; sound, lighting, graphics, animation, it all needs to be perfect.
Trustworthy
Ultimately, you need to feel that you can absolutely trust the event manager you're working with. Communication has to be reliable, schedules kept on track and they need to be supportive and, really important, likeable. You're going to be working together for months, so you have to be able to talk openly and be able to depend on them to be responsive in the event that goalposts are moved or problems arise. At
MGN events we are adept at becoming part of your team – we are providing a professional service but in a collaborative way. It's something that our clients appreciate and one of the reasons why we enjoy so much repeat business.
Discuss your employee events with our team
Wondering how you're going to arrange your summer conference, AGM or a team away day? Give us a call. It'll give us the opportunity to demonstrate all the above points! And don't forget to look at some of the amazing corporate events we've delivered.