Once home to London's aristocracy, London's Mayfair still feels distinctly affluent and exclusive. Filled with elegant period town houses, stylish shops, boutiques and restaurants and Hyde Park being right on its doorstep. A rather prestigious setting, then, for a luxury party or event in the heart of London. This luxury 5-star hotel has existed in various forms since 1815.
Fast forward to the 21st century and The Connaught is still a jewel in Mayfair's crown. It has a wonderful sense of history and heritage mixed with a very contemporary sensibility. From Old Masters to Damien Hirst, from Georgian architecture to interiors designed by Guy Oliver, The Connaught is fascinating in every respect.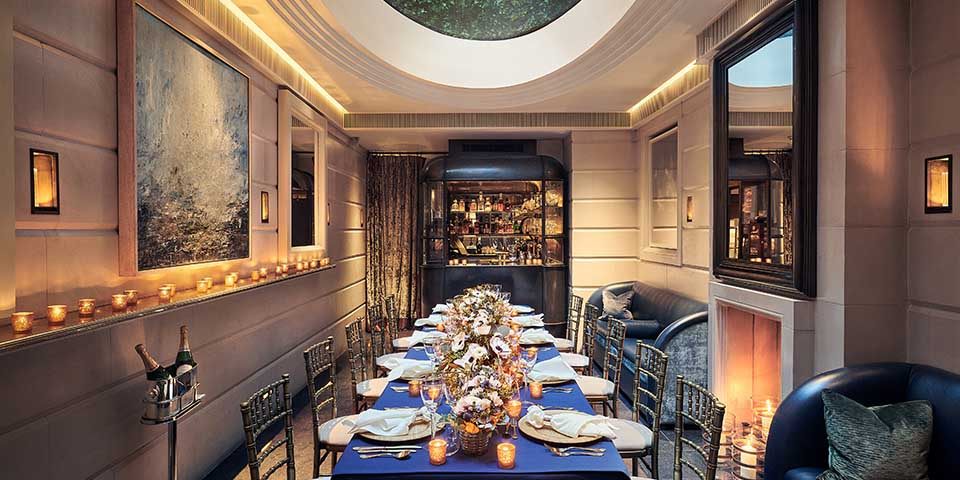 It is certainly a venue that every event management company loves to work at.
Originally two Georgian houses, the hotel was rebuilt at the end of the 19th century and its reputation as an exclusive hotel dates back to that time.
Throughout its history, The Connaught has received a constant stream of distinguished guests, including royalty, world leaders, political figures and other dignitaries, as well as those who simply wanted to – and could afford to – be seen to stay in 'the place' to be.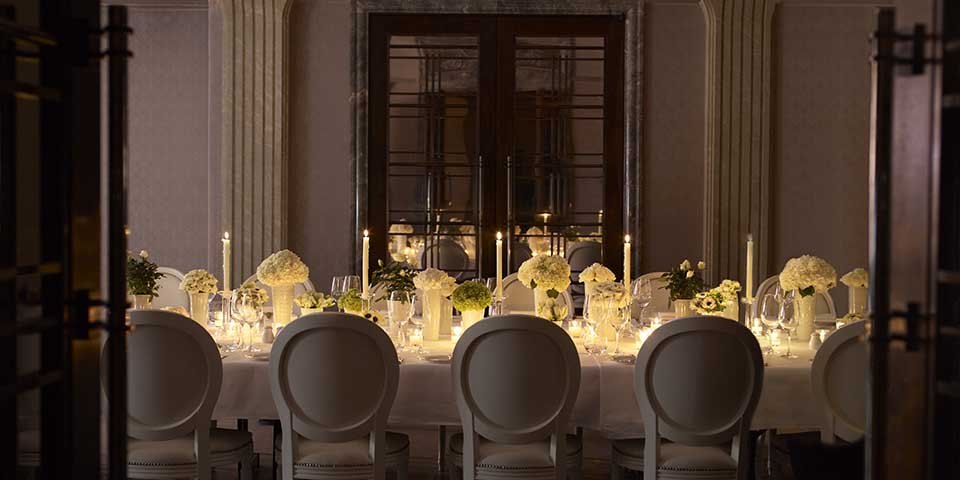 The Connaught is ideal for luxury parties and events of all sizes
Take your pick of private rooms that are suitable for anything from an intimate dinner for 8 to a gala event for 200. Have exclusive use of the two Michelin star restaurant for a dining experience like no other. Or take over the elegant Connaught Bar and enjoy cocktails made by expert mixologists. The experience doesn't have to end when the party is over. Forget about going home and stay the night instead. The Connaught boasts an impressive range of rooms and suites that are far too enticing to ignore!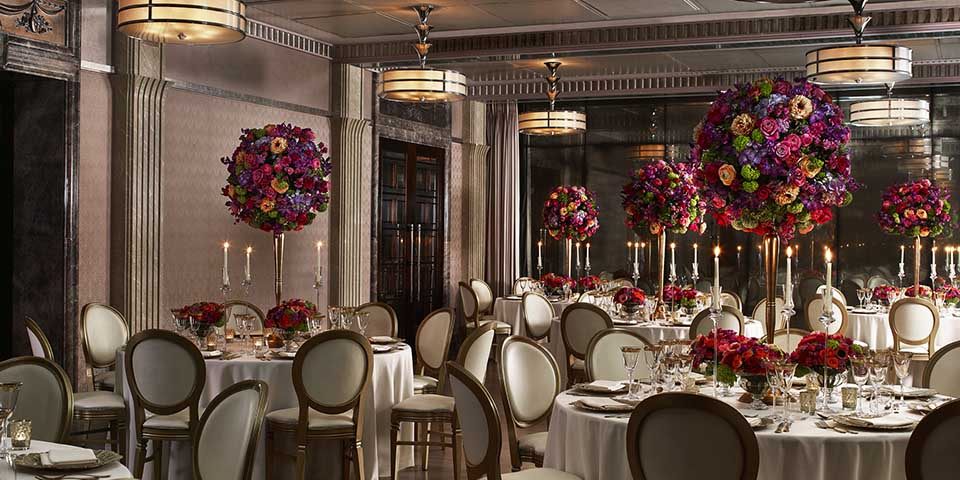 What event management services will we bring to the party?
This venue prides itself on exquisite attention to detail and an absolute commitment to providing unparalleled customer experience. A luxury party in an exclusive London venue needs an experienced event management company. With our experience we can give you confidence that:
Your party will live up to high expectations,
The design will leave you in awe,
It will planned so that it runs smoothly from beginning to end and
You will be able to relax and enjoy yourself.
With our extensive knowledge of event management and design we can take care of everything.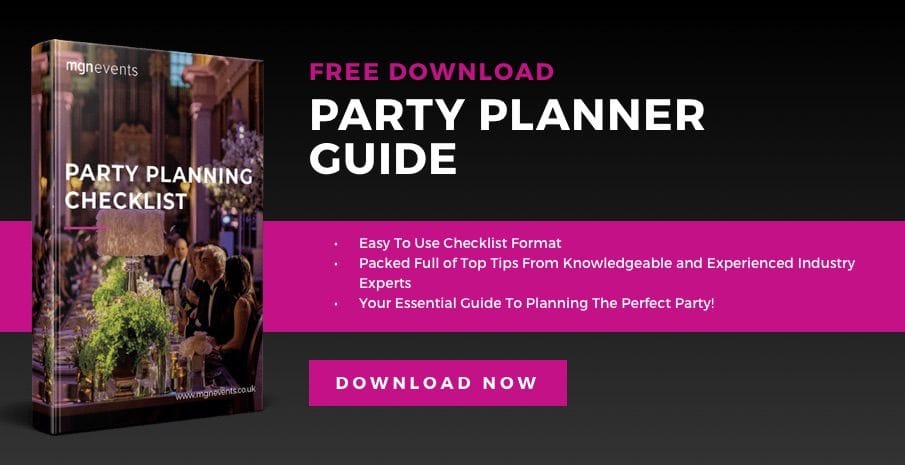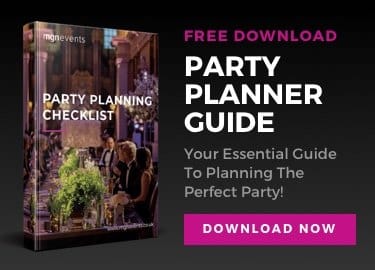 Whether you need to organise a corporate event or are planning a birthday celebration, we know how to make it special and a memorable experience for you and your guests. We have an excellent reputation for creativity, supported by expert technical knowledge and high production values take a look at some of our previous parties and event case studies to get a flavour of what we can do.
Why not have a chat with us about your next party or event. The Connaught is just one of many fantastic London venues that might be exactly what you're looking for.