Learn the insider secrets for planning exclusive events from an expert in the luxury event planning industry. Discover how unforgettable experiences for A-listers and high achievers are created, with tried-and-true insight on event management, coordination, production, and design.
Perfect for anyone looking to work with an expert to create an exclusive private event for themselves, or on behalf of family or friends.
Read time: 7 -10 minutes
Key takeaways:
– Understand how exclusive events planners define and cater to clients expectations for luxury events
– Get our pro tips on planning exclusive events
– Which management and delivery steps should be taken to meet the expectations of high-net-worth clients
– Find out how MGN events puts these pro tips into action for our clients
– Discover the key personality attributes required for planning successful exclusive events
– Check out some of our client testimonials and case studies to see how we put our pro tips into practice
Understanding luxury: Planning exclusive events
When asked about the secret to successfully delivering luxury private parties and exclusive events for their high-net-worth clientele, Mike Walker, Managing Director of MGN events boils it down to two key rules:
"Simple," says Mike. "First of all, it's about providing exclusive, unique, personalised, and memorable experiences that reflect clients' tastes and preferences. And secondly, it's about offering unparalleled levels of service and quality."
The irony of simplicity lies in its complexity. In this article, we will unpack the complex underlying principles of high-end party planning. And we will show you how MGN events use their deep understanding and appreciation of these complexities to deliver powerful, elegant solutions that appear effortless and simple.
"For our clients today – from industry leading visionaries to A-listers and self-made high achievers – there is no one single definition of what makes the perfect luxury party," continues Mike. "But we are highly regarded for our ability to tease out what luxury means to each individual client and what matters most to them, so we can deliver their ultimate vision.
"For some of our clients, it's about creating an intimate environment where people can really connect and feel comfortable. For others, it's about having a unique experience with extraordinary entertainment or activities, where memories are made.
And for others still, it's about personalising the event so that it reflects their values, such as sustainability and minimising their impact on the environment. But the buzzwords that seem to crop up time and again are about offering something rare, meaningful, and exclusive."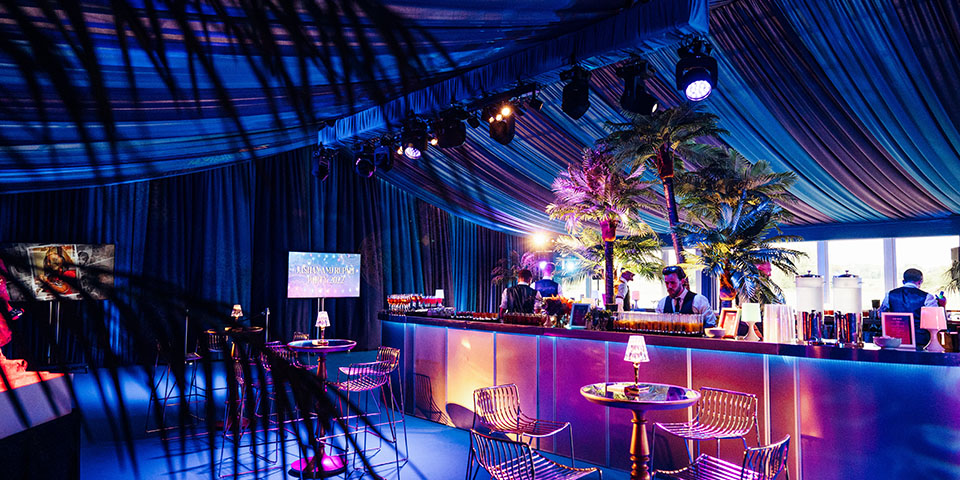 Secret pro tips: Successful event planning for high-net-worth individuals
Delivering successful luxury parties and exclusive events requires a thorough knowledge of your clients and a respect for the tiniest details:
Respect time pressures
What to do:
High earners, entrepreneurs, and industry leaders have demanding schedules and limited free time. It's critical for event planners to help their clients really make the most of any time they do have.
When it comes to planning exclusive events, that means finding highly proficient event specialists who can anticipate clients' needs and make things as straightforward and stress-free as possible. Consider these tips:
Schedule planning meetings and updates at a time and location convenient for the client.
Provide clear and concise communication about all aspects of the event planning process, including timelines and deadlines.
Use project management tools to stay organised and ensure that all tasks are completed efficiently and on time.
Ensure you have a team of experienced professionals who can handle the workload and keep the project on track, minimising the client's need for micromanagement.
Anticipate potential issues and have contingency plans in place to minimise disruption and delay.
MGN events' capabilities:
We apply an ethos of respect to everything we do, from how we communicate with you to how we manage budgets, timelines, and logistics. We handle all the tedious behind-the-scenes tasks and attend to even the smallest details so you can enjoy the planning process and the event itself stress-free.
It also means we focus on helping you make the most of your valuable free time by creating comfortable, private events at which you can relax and enjoy spending time with your loved ones and friends.
"Kat and [team] from MGN helped create and host the most wonderful garden party to celebrate our daughters 21st and graduation, our 25th anniversary and a 50th birthday.
They remained incredibly supportive when our first party date was postponed in June and created a spectacularly successful celebration in September. To have all stress taken away on the day due to [the team's] professional control was priceless. Cannot recommend the company highly enough." James H, via Google Reviews.
"We've had many parties over the years, but this was the first time we had used an event co-ordinator. They "got" what we were looking for straight away." Marguerite, via Google Maps.
"They were thoroughly professional throughout and were really down to earth and understanding of what I was looking for. The advice and ideas that they came up with were particularly helpful, especially as I came to them quite late on in the process of organising the event.
On the day of the event, they happily kept to themselves, just getting on, not bothering me with questions while I was stressing over last-minute details." James, via Google Maps.
Understand personal brands
What to do:
To deliver highly personalised exclusive events, it's important for luxury event planners to understand their client's personal brand. This informs the style, tone, and overall vibe of your party or event. In this way, planners of exclusive events can help create parties that are authentic and aligned with their clients' values. Bear these guidelines in mind:
Consult with the client on every aspect of the event, including the theme, design, and menu to ensure that the event aligns with their personal brand and values.
Create a cohesive and consistent experience throughout the event, from the invitations to the decor and entertainment.
Ensure that all suppliers and staff involved in the event understand and adhere to the client's guidelines, including dress code and communication style.
Provide options for custom personal branding elements, such as image projections or monogrammed decor, to further enhance the client's personal brand.
Follow up with the client after the event to gather feedback and ensure that their personal brand was effectively represented throughout the event.
MGN events capabilities:
For MGN events, our intuitive, personable approach means that we're particularly skilled at finding out what our clients like and what they're passionate about.
We ask carefully considered questions designed to elicit those little nuggets of information that will unlock the concept behind the event's ambiance, structure, visuals and overall experience.
"Right from the start they understood my brief and what I wanted to achieve, and they delivered. Hettie and Matt could not have been more helpful and were proactive and came up with some great ideas. They delivered above and beyond my expectations and I would highly recommend them." Lauren, via Google Reviews.
Pay attention to details
What to do:
It goes without saying that discerning clients expect exceptional attention to detail when it comes to their exclusive events.
From the quality of the catering, lighting and the décor, the smallest details can make the biggest impression at the final event. Every aspect of the event should reflect the high standards and expectations of the client. Check out these recommendations:
Create a detailed checklist of all tasks and responsibilities for the event, including specific timelines and deadlines for each task.
Conduct multiple walk-throughs of the event space to ensure that everything is in place and all details have been considered.
Develop a system for tracking RSVPs, seating arrangements, and dietary restrictions to ensure that each guest's needs are met.
Work with vendors who are equally detail-oriented and who share your commitment to excellence.
Continuously communicate with the client to ensure that their preferences and expectations are being met throughout the planning process.
MGN events capabilities:
Let's take attention to detail around catering as an example of our meticulous approach. Not only do we provide innovative and creative personalised menus that cater to an individual's dietary needs or tastes, but we can also provide a wide range of food and beverage options.
While we ensure that the menus are created with freshest, highest quality ingredients, we also pay attention to details which can sometimes be overlooked such as the plating of each dish.
And while we know that catering staff should be professional and provide seamless service, we also know that the distinction between attentive and obtrusive is personal to you.
"MGN organised the most amazing party for my husband's 50th. Everything little detail was taken care of by a fantastic friendly and professional team. We have had so many comments from our guests that it was the best party they have ever been to!" Juliette, via Google Maps.
"From planning to completion their attention to detail was incredible, and a hassle free party for me." Ruth, via Google Maps.
"Friendly, punctual and provide exquisite lighting and production as well as a first class event management service. I wouldn't hesitate to recommend them to anyone and am thrilled they are working with me again this summer for an event." Hannah, via Google Maps.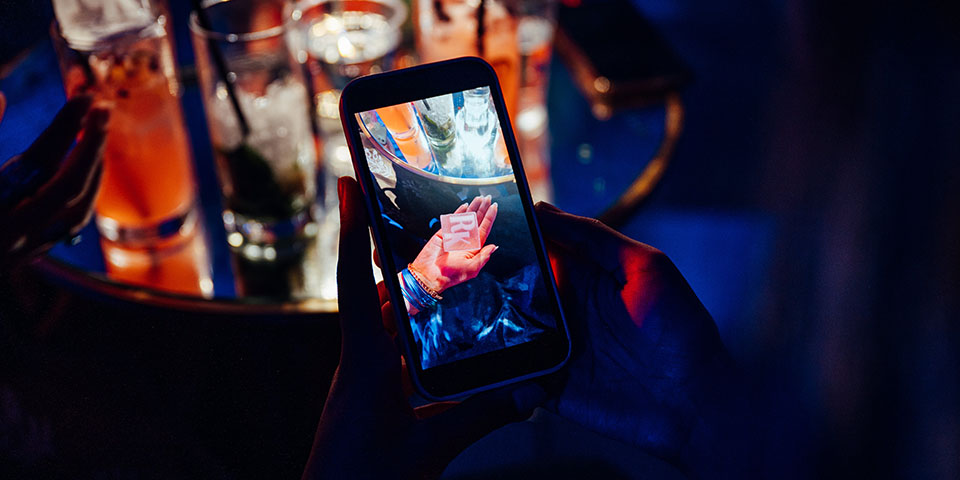 Stay current
What to do:
It's important to stay on top of the latest trends and developments in event planning and luxury experiences. It's about attending events, reading industry publications, and staying connected with other professionals in the field. However, this discerning clientele does not expect their event planner to just follow the latest trends blindly.
Rather, they expect their exclusive events to walk the fine line between applying current trends and techniques and catering to their client's individual tastes and preferences. Consider this approach:
Attend industry conferences and events to network and stay up-to-date with the latest trends and technologies.
Follow industry leaders and influencers on social media to stay informed about new ideas and creative concepts.
Research and subscribe to relevant industry publications to stay informed about the latest trends in decor, design, creative, and production.
Collaborate with other industry professionals and seek out inspiration from different sources to keep your ideas fresh and innovative.
Continuously seek feedback and input from clients to understand their preferences and expectations and incorporate them into your work.
MGN events capabilities:
Our success is due in part to our knowledge of the newest and most exclusive venues, the most cutting-edge audio-visual and lighting technology, and access to hard-to-find products and services that are not readily available to the general public.
For example, when it comes to virtual and augmented reality, we can provide you with virtual tours of exotic locations, interactive exhibits, and hologram projections of friends or loved ones who can't physically be present. In this way, we create unique, immersive experiences for our clients.
"They managed to create the WOW factor for us and all our guests, many of whom have commented on how fantastic the party was. Excellent advice, responsive to ideas and creative when finding solutions, Anastasia made it all happen seamlessly and was available all night during the event to ensure it all ran without a hitch." Dominic, via Google Maps.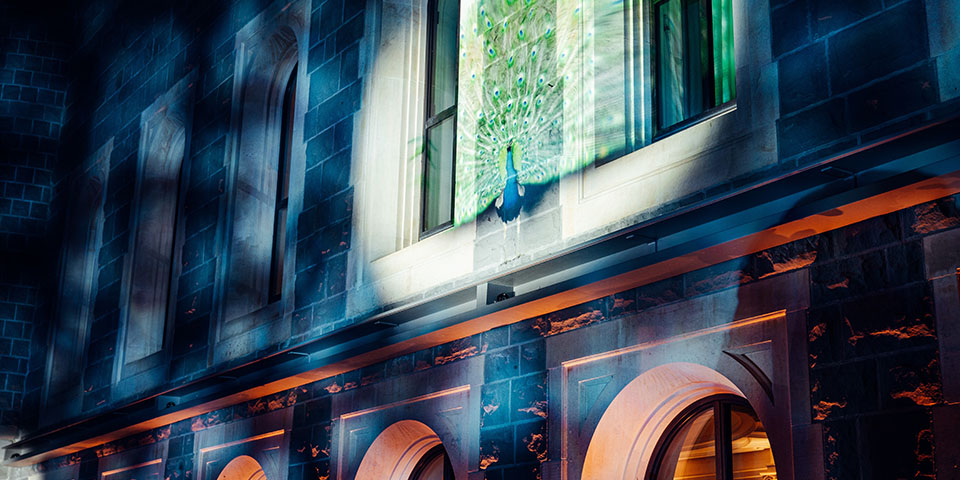 Provide exclusivity and respect privacy
What to do:
By using policies such as non-disclosure agreements and practices limiting the guest lists and keeping information about the event away from social media, press or other public platforms, event experts can help to create a secure environment for their clients.
What's more, innovators, visionaries and disruptors are likely to expect curated exclusive events experiences such as hosting a party at a unique location such as an historical landmark, on a private yacht or at a members-only club.
Research unique and exclusive events venues that provide the privacy and security that high net worth clients require, such as private estates or exclusive clubs.
Establish a confidentiality agreement with clients to ensure that their personal information and event details are kept private and secure.
Create a customised guest list with the client to ensure that only approved guests are invited, and provide secure invitations and registration processes.
Hire experienced security personnel to ensure the safety and privacy of the event, including checking guests' credentials, monitoring the perimeter, and providing VIP protection if necessary.
Offer exclusive events experiences or activities that are only available to the client and their guests, such as private tours or performances, to make the event even more unique and memorable.
MGN events capabilities:
If you would like to offer your guests a once-in-a-lifetime experience by granting them exclusive access to a particular event venue, we have fantastic connections to help you make this a reality.
We are well versed in detail such as the permits required to ensure that the landmark or venue is properly prepared, and that appropriate security and safety measures are in place. For example, we can ensure that an additional level of background checks are conducted on all staff and suppliers.
We can support you with guest list management where we personally verify guest credentials before allowing them access to the party. We can provide surveillance cameras that can help monitor the event.
Create premium, exclusive events and experiences
What to do:
High net worth individuals and A-listers expect their exclusive events to include premium services which make a lasting impression on their guests. Consider aspects such as luxury transportation, private butlers, world-renowned performers, musicians or DJs, and personal chefs to create a VIP experience. Read these pointers:
Offer bespoke services: Provide customised services to meet the specific needs and preferences of each client, such as personalised menus, decor, and entertainment.
Provide exclusive access: Arrange for exclusive access to luxury venues, experiences, and services not available to the general public.
Offer luxury transportation: Arrange for private jets, yachts, or high-end vehicles for transportation to and from the event.
Personalised service: Provide a team of professional and highly trained staff to cater to every need of the client and their guests.
Utilise cutting-edge technology: Incorporate the latest technology, such as immersive and interactive experiences, into the event to create a unique and unforgettable experience.
MGN events capabilities:
Depending on your preferences, you might want to organise private jets, limousines, or high-end cars to ensure you and your guests arrive at the event in style and comfort. We are proud of our proficiency in being able to curate premium, exclusive events experiences for you.
Do you have a favourite celebrity chef, for example? Would you like them to create a custom menu for you, cook live at your event, and mingle with your guests?
"The concert room also looked exquisite, when I walked in after dusk, the lighting transformed that room, it was classy and intimate, perfect for my size party with all the many technical requests I made catered for. Technically you got it spot on with my many requirements.
The photos looked amazing, the sound really enveloped me into my performance so I was totally focussed, and sourcing a great keyboard player was great as we got the strings supporting the piano which was one of my original aims!" Andrew, via Google Reviews.
"We are so pleased with the service they provided. They are professional, friendly, and so responsive to our requirements, ideas and changes. Nothing is a problem – exactly the type of company we like to work with!
So much so that we have already booked in our next event! Can't wait to see another amazing creation." Mona, via Google Maps.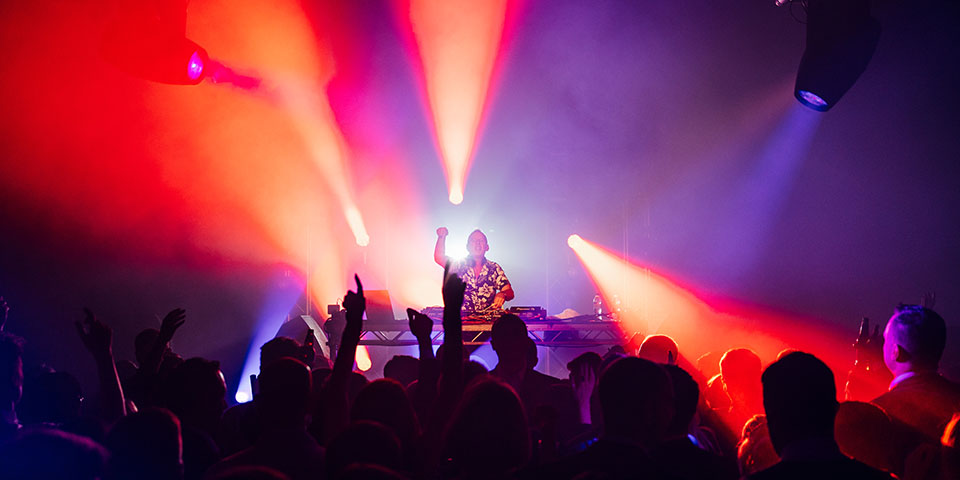 Team attributes to leverage for exclusive events planning
When building a diversely skilled team of well-rounded creatives, production and logistics specialists to deliver luxury exclusive events, experience, the ability to work cohesively with the rest of the team, and an excellent work ethic are undoubtedly important. There are also certain personality traits that are advantageous:
Detail-oriented:
High-net-worth individuals have finite free time, so a detail-oriented approach will help keep track of all the moving parts. This means that the client can choose how much or how little to be involved, safe in the knowledge that the event will go ahead as planned either way.
Organised:
Managing multiple tasks and deadlines is an important attribute to ensure things moving smoothly for the client.
Reliable: This is key as high net worth individuals need to be represented professionally, and the tasks at hand will be under intense scrutiny.
Professional:
When working with A-listers or high achievers, it's important to always maintain a professional demeanour, particularly when dealing with high-pressure situations or challenging requests.
People-oriented:
Effective communication with clients, venues and suppliers is important. Mastering the art of planning exclusive events relies heavily on building and maintaining good relationships.
Case study portfolio examples of successful exclusive events and luxury parties
Designed to give our clients insights on our creativity, production and project management, we provide an extensive portfolio of detailed case studies, brought to life with exceptional photography. This helps prospective clients decide whether our approach, principles and capabilities align with their vision for an event.
Planning exclusive events: Find out more
Planning exclusive events, parties and wedding requires experience, know how, creativity, time and industry connections. Why not book a consultation with MGN events, read our blog, or speak to one of our dedicated event planners? You can either complete the form  below or call 01932 22 33 33. You can also email hello@mgnevents.co.uk.
Further reading:
8 delicious alcohol-free cocktails for your next luxury party
9 tips for hosting an immersive experience your guests will love
How to create immersive experiences that engage the 5 senses
3 time-saving steps to luxury party planning
Hosting the luxury event of the season: 7 essential considerations for briefing your event planner
2 immersive must haves for exclusive social events
How experiential luxury is emerging to meet the expectations of wealthy consumers in a post-pandemic world