Whether you're planning a dream, once-in-a-lifetime event or a seasonal social bash, knowing how to brief your luxury event planner will help ensure the planning experience and event itself meet your exacting standards.
Read time: 5 to 8 minutes
Key takeaways:
— The qualities and capabilities to look for in a luxury event planner
— Brief your event planner to ensure the planning process and event are equally as fun, creative and on-point
— Why the art of etiquette and discretion are a vital part of modern events
"Those filming in the paddock will, in future, be better attired."
Years ago, Ascot chief executive Douglas Erskine-Crum issued a firm rebuke to a BBC film crew at the behest of Queen Elizabeth II. Dressed in T-shirts and open neck shirts, the all-male crew had been working in the invitation-only royal enclosure at Royal Ascot. The team's failure to meet the dress code – a suit, or tails and a top hat – was a grave faux pas on the part of the BBC and earned them a royal chastisement.
"It's the responsibility of an event planner to intimately understand the ins and outs and nuances of every event," says Matthew Strange, Creative Director at MGN events. "There's an art to navigating the fine line between etiquette, creativity and organisation. It's deceptively hard and takes quite a depth and breadth of expertise to bring it all together."
Planning and managing bespoke events, from high days and holidays to festive parties, milestone celebrations, dinner parties and outdoor entertaining requires discretion, artistic genius and the ability to project manage with military precision. It's a protocol that only a few can master.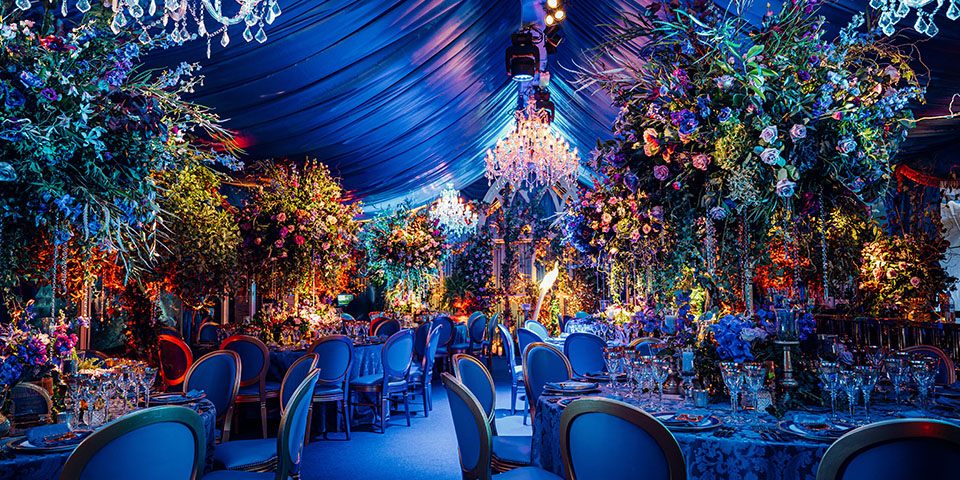 Here, we deliver some tried and trusted advice when engaging a high-calibre event planner to design and implement your one-of-a-kind luxury event.
1. Decide what matters the most to you
Set aside some time to sit back and really think about what you envision for your luxury event or occasion. How do you want people to feel? What do you want to achieve? What memories and experiences do you want to create? When you're planning a unique event, it's likely you won't have seen anything like it before. So, you need to work with an event designer closely every step of the way.
This means being very clear on what you're looking for from the first appointment – to help ensure your vision comes to life. Be vocal about what you do and don't like. Think caterers, entertainers, venues, photographers, videographers, florists, audio-visuals, immersive experiences, drinks.
If you have strong views on sustainability or provenance, for example, be sure to mention it. And above all, be explicit about what you expect from the process and the end-result. Being prepared will ensure you're completely satisfied with the process and delighted with the result.
2. Pick a date. It doesn't have to be exact
But it does help to consider the season and, if you have a preferred public location or venue in mind, think about the likely availability lead time. If you're hosting at home or in your own grounds, this will obviously be less of an issue. However, you may then need to coordinate with other members of the family to help avoid a diary mismatch. Likewise, steer clear of annual society events and dates in the diary that are likely to cause your guests a dilemma. Providing your event planner with a considered view of dates and agendas is an essential step in event design.
3. Consider your budget
As so many things hinge on your budget, it's important to come up with a number early on. For some, discussing finances can be an uncomfortable conversation so it may be best to get it out into the open right away.
Once your event manager or planner understands your budget, they will apply their considerable wherewithal to access and negotiate with the best suppliers to ensure the project remains on budget. This will free you of tedium so you can focus on the aspects of the event that matter and appeal most to you.
4. Start gathering inspiration
Find blogs that resonate, buy magazines, start a Pinterest or Instagram board and note images, vignettes and experiences you like. You'll often find yourself heading in a particular direction and can narrow things down later. Your luxury event planner will find this invaluable when it comes to designing your event and putting together mood boards for your approval.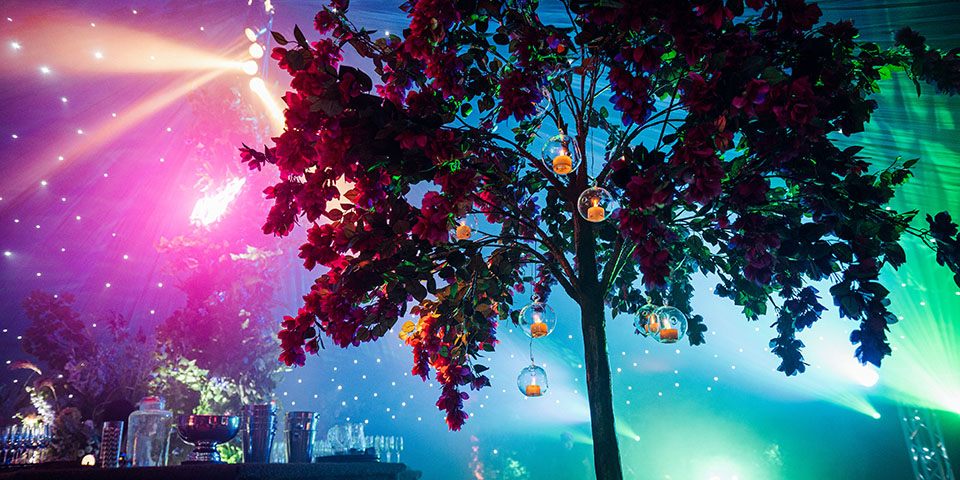 5. Draw up your ideal who's who and guest list
Agree on a rough guest count early on. Make a note of whom you want to invite. Check-in with loved ones in case there's anyone they have in mind. Determine the way in which you want your guests to receive their invitations. Will it be a simple, tasteful invitation in the post? Will you send a whimsical pre-event gift that hints at the theme or scene they will experience? Would you prefer to go paperless with instant RSVP capabilities?
Agree on the point of contact for managing invitation acceptances and with whom your guests can discuss important details, such as food allergies or preferences. Provide your event manager with your 'golden rules' for engaging with your guests, and don't forget to provide details of their status, title, personal relationships or background to help ensure every aspect of the event strikes the right tone. At a dinner, for example, you want to ensure that the seating plan is appropriate.
6. Be clear about the sense of occasion and attire
This aspect ties in with deciding what matters most to you. Providing your luxury event planner with clarity around dress codes will help to generate the right tone and ensure that your guests are confident and comfortable when the social and enjoyment stakes are high.
7. Outline your personal boundaries and parameters
Make a note of how much time you will realistically have available to dedicate to the event planning process. When will you be available? When are you likely to be incommunicado? How much time do you expect to contribute? To what extent do you want to be involved? Letting your event coordinator know what you expect when it comes to meetings, updates and queries. It's an important aspect of making sure the luxury event planning process is a seamless experience for you
Conclusion: It's your luxury event… Make it special!
Just as Royal Ascot is an opportunity for racing to present its best face to the world, so your next luxury event is a chance for you to entertain or celebrate with unrivalled creativity, excitement and panache. We are inspired by the passion and purpose of our clients. From our Surrey hub, our events are realised by professionals who seamlessly blend cutting-edge tech and techniques with a timeless understanding of etiquette and craftsmanship.
Speak to one of our dedicated luxury event planners by completing the form below, or calling 01932 22 33 33. You can also email hello@mgnevents.co.uk.
Further reading:
2 immersive must haves for exclusive social events
9 tips for hosting an immersive experience your guests will love
How to create immersive experiences that engage the 5 senses
How experiential luxury is emerging to meet the expectations of wealthy consumers in a post-pandemic world
Sources:
https://www.wired.com/2002/06/royal-faux-pas/
https://www.gentlemansgazette.com/tuxedo-black-tie-guide/etiquette/why-black-tie-matters/
https://www.tatler.com/article/rsvp-etiquette-for-guests