Once upon a time engagement parties were hosted by the parents of the bride and the engagement itself would be a surprise announcement during the event. That was then, this is now and everything has changed.
Unless you are the world's best keeper of secrets, news of your engagement has most likely been shared with all in sundry on social media, but there is still every reason to throw a party and celebrate.
Logically, you might think the party should take place as quickly as possible after the question was popped.
However, it actually makes more sense to wait for a couple of months to allow yourself time to think first about your wedding and, more specifically, who'll be on the guest list.
Giving yourself the opportunity to make some key decisions about your wedding – the type of wedding you want, when, where and who you'll invite – will inform your engagement party.
Decide on the guest list
Etiquette dictates that anyone invited to the engagement party will also be invited to the wedding.
Obviously, it doesn't mean you have to invite everyone (great aunts may not enjoy a nightclub-themed party!) but do try and be sure of those you are inviting to avoid upsetting people when the wedding invites go out.
If you and your partner are unsure of who will make the final cut, perhaps consider keeping your engagement party a smaller event with your closest circle of friends.
You might even prefer to do something completely separate and more low key with family.
What's the theme?
There's no need to go over the top with theming your engagement party, but if you've already got a good idea of your wedding theme it might be nice to link the two events – it would certainly create a very lovely visual story when you look back at photographs in years to come.
This could be as simple as picking up on favourite colours or flowers that will feature on your wedding day.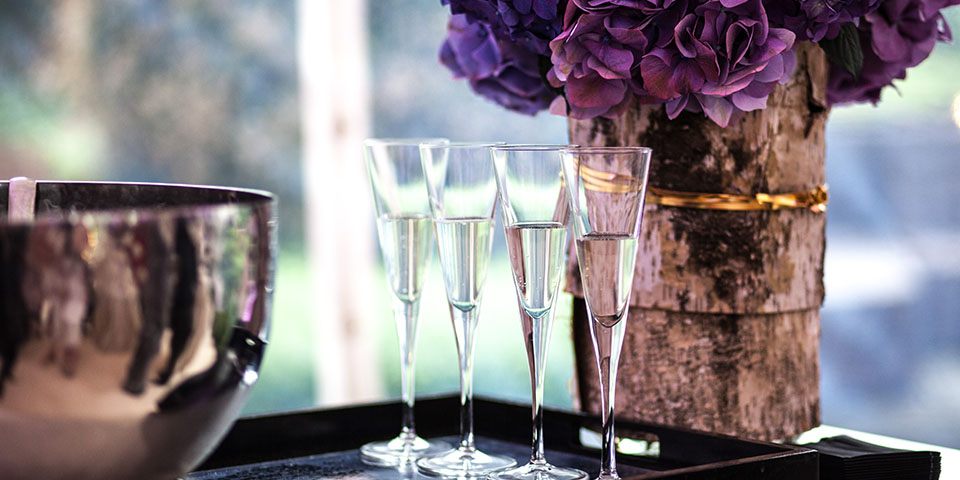 Choose the date and venue
Finding the right venue will be largely determined by how many guests you are inviting.
If you have space in your home or garden – or either set of parents can host – that could work well and you'll then have plenty of flexibility in terms of putting together the party you want.
Or you may prefer to hold the party in a venue, which means a little more work in terms of searching for the right space and being able to book the date you want.
Don't forget food!
No matter what kind of engagement party you're planning, do make sure you've arranged to have food.
You don't necessarily have to provide a sit-down meal, unless yours is going to be a very formal event.
Bowl food is a good idea for a relaxed party – satisfying enough to keep hunger at bay and easy to eat whilst chatting and circulating so it doesn't break up the party atmosphere.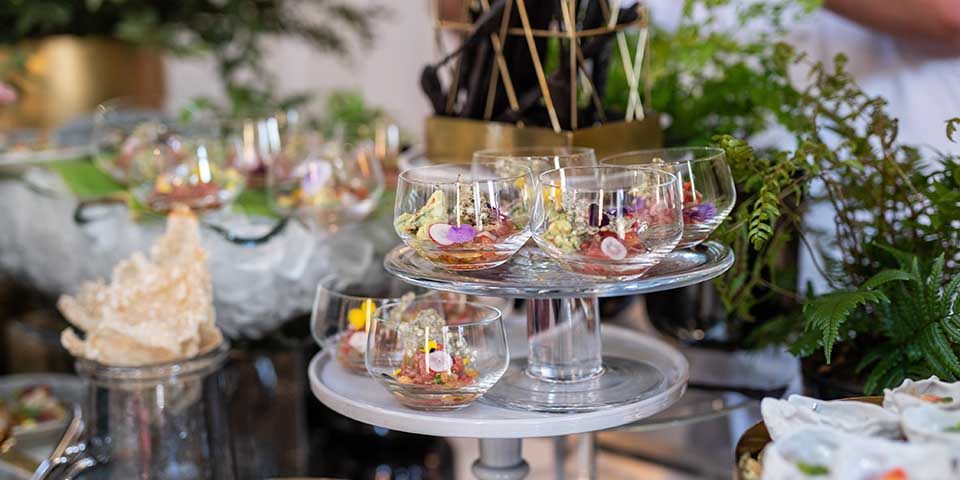 And definitely don't forget the invites
Whether or not you've shared the date informally with friends, do send out invites – formal printed ones or via email, it's up to you.
If you're planning your engagement party and would like some help just give us a call! We're quite good when it comes to weddings, too!