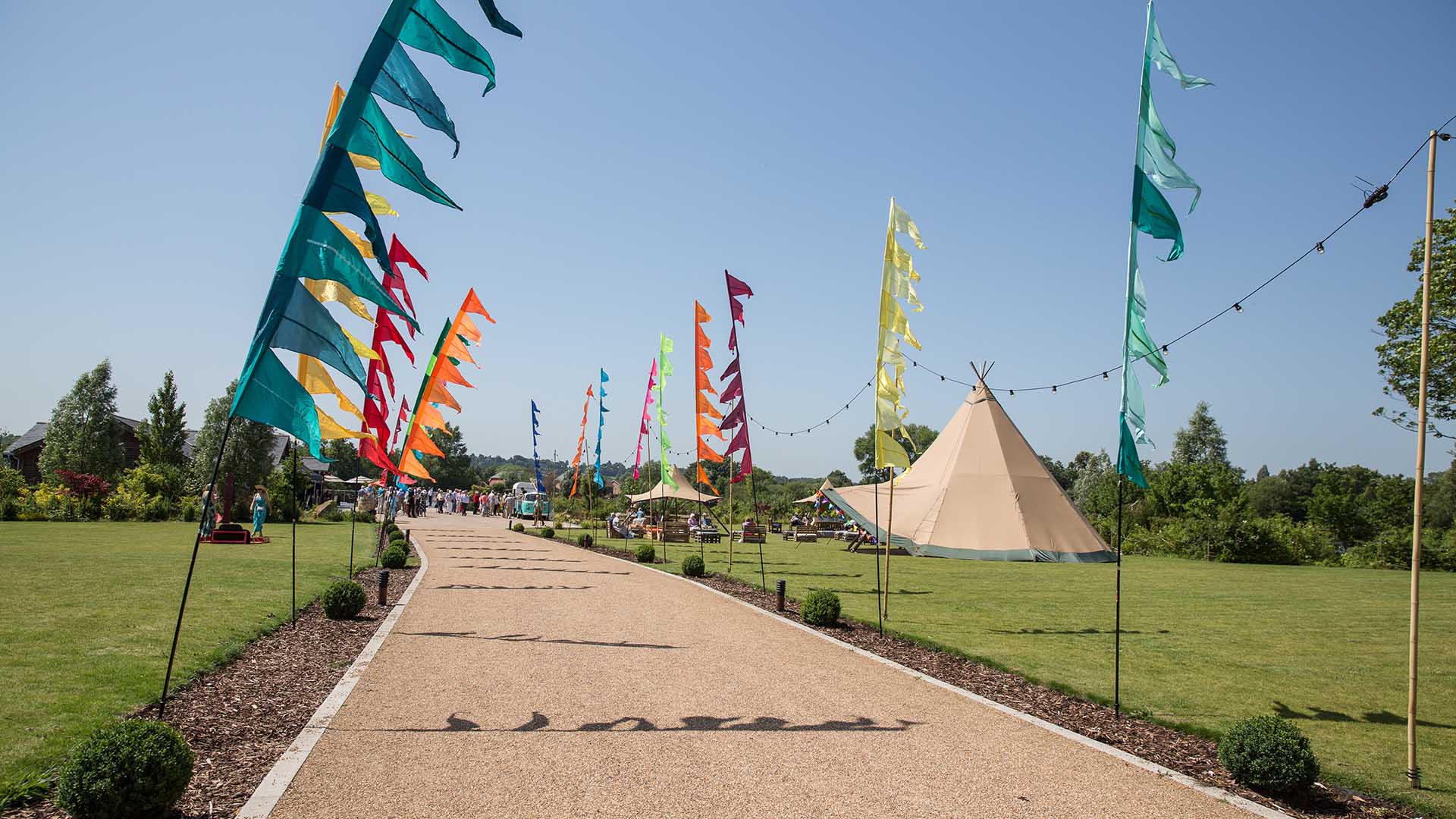 A CORPORATE MILESTONE ANNIVERSARY AT AMBER LAKES
To mark 50 years of business, our client asked us to plan and organise a very special party for its employees and their families. With the milestone anniversary falling in June, an outdoor summer event was the obvious direction to take.
We chose Amber Lakes,  where MGN events is a preferred supplier, as the venue. Located near Windsor, the venue's 450 acres provides a stunningly beautiful setting for any event – perfect for a festival-style garden party.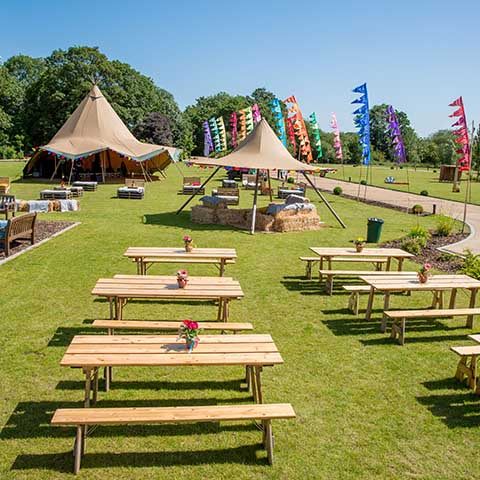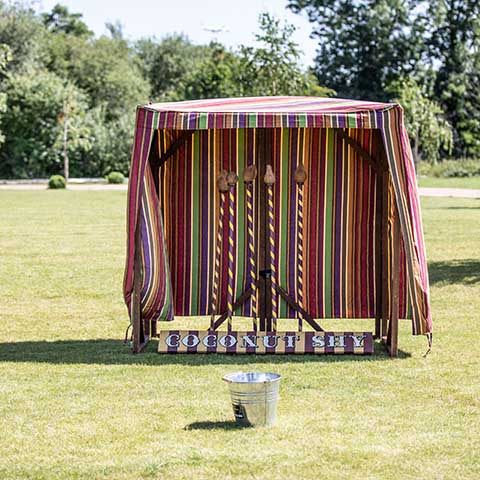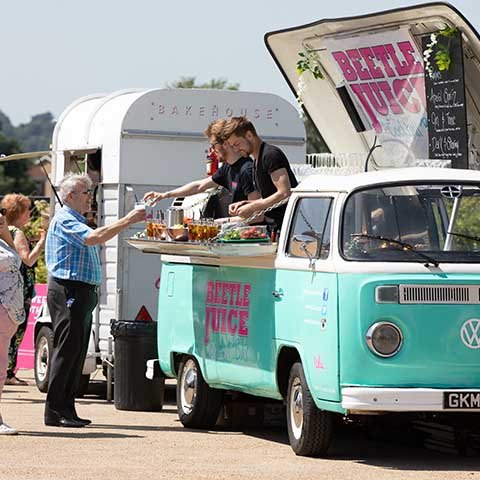 We designed the event around a natural theme – rustic wooden furniture made from pallets, straw bales and tipi tents. Vibrant splashes of colour were added using cushions, festival flags, bunting and paper lanterns.
Guests were able to enjoy a range of garden games and boat trips on the lakes. Outside catering included freshly made pizzas served from minis, a cool VW van serving drinks and coffee and cake served from a converted horsebox! A live band performed on the tipi stage and for those guests who wanted to chill out, we utilised the Scandinavian-style lodge set out with comfortable sofas and armchairs. The finishing touch was the weather, a beautifully warm and sunny day, which made the milestone anniversary event the best it could possibly be!