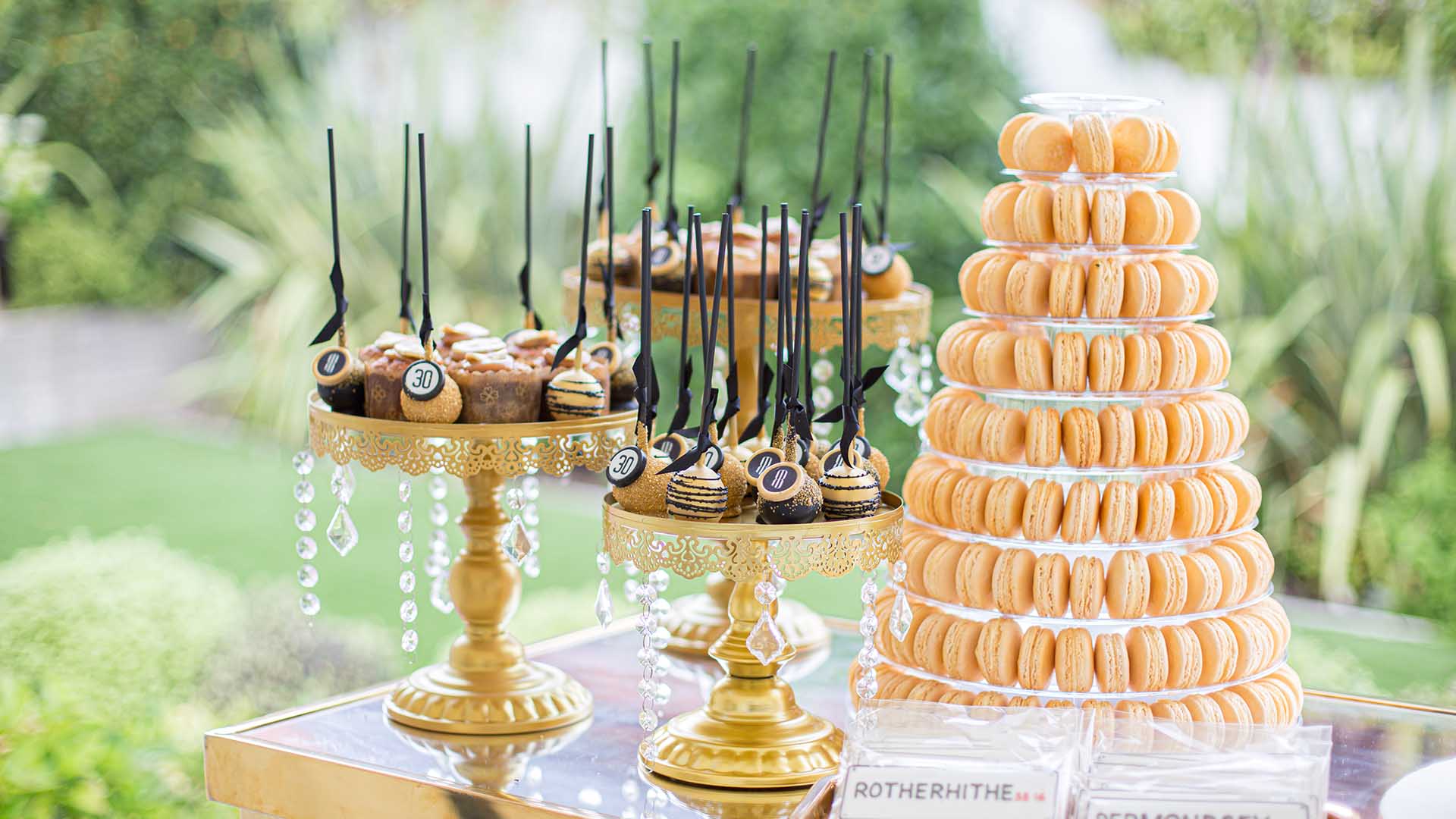 30TH BIRTHDAY PARTY COBHAM
Who says you can't surprise someone more than once! Following the success of last year's party, we were asked to do it all over again, this time to mark a 30th birthday.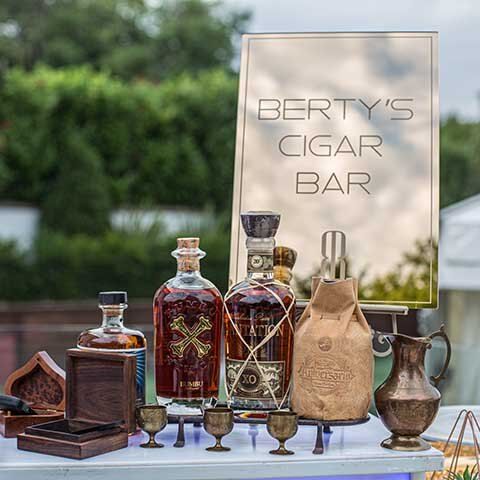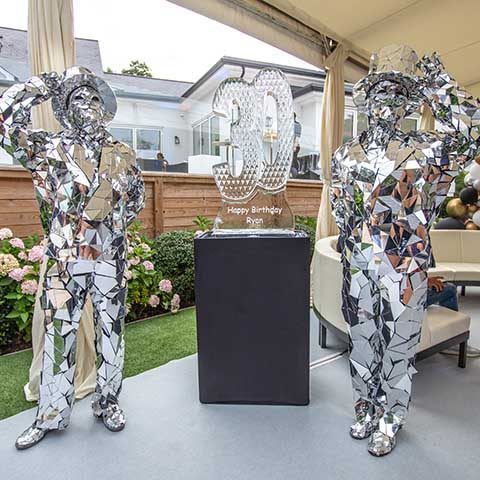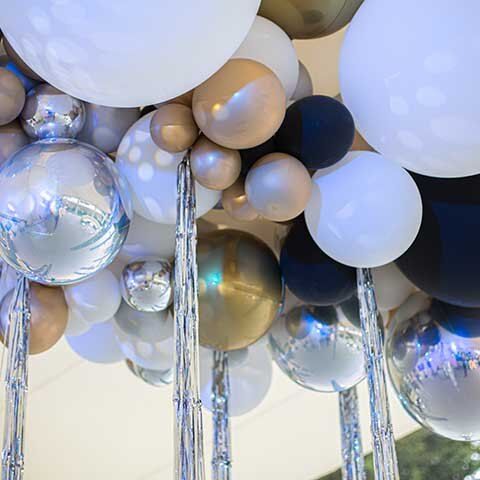 The party, to which 60 guests were invited, was again held in our client's spacious garden in Cobham, Surrey and the theme was 'sparkle'. Needless to say, all things shiny were in order. A gold, silver, bright white and black colour palette was used throughout, from balloons, candle holders, cushions and high-end furniture to bespoke mirror signage and the giant illuminated numbers that reminded everyone what birthday they were celebrating. Bringing the sparkle theme quite literally to life was a wonderful 'mirror couple' who added a unique wow factor as they greeted guests.
The main party area was created in a clearspan marquee with open walls and ivory-lined ceiling, the marquee also providing cover in the event of inclement weather. A balloon wall and balloon cloud suspended from the ceiling gave a celebratory feel to the stylish space, and a DJ booth was set up for dancing. Guests could choose from a Pimm's station as well as a general bar, whilst enjoying lots of delicious canapés. There was also a cigar bar, where guests could choose a cigar carefully matched with whiskey, fruits and dark chocolate. Later in the evening, a Caribbean street food stall sprang into action.