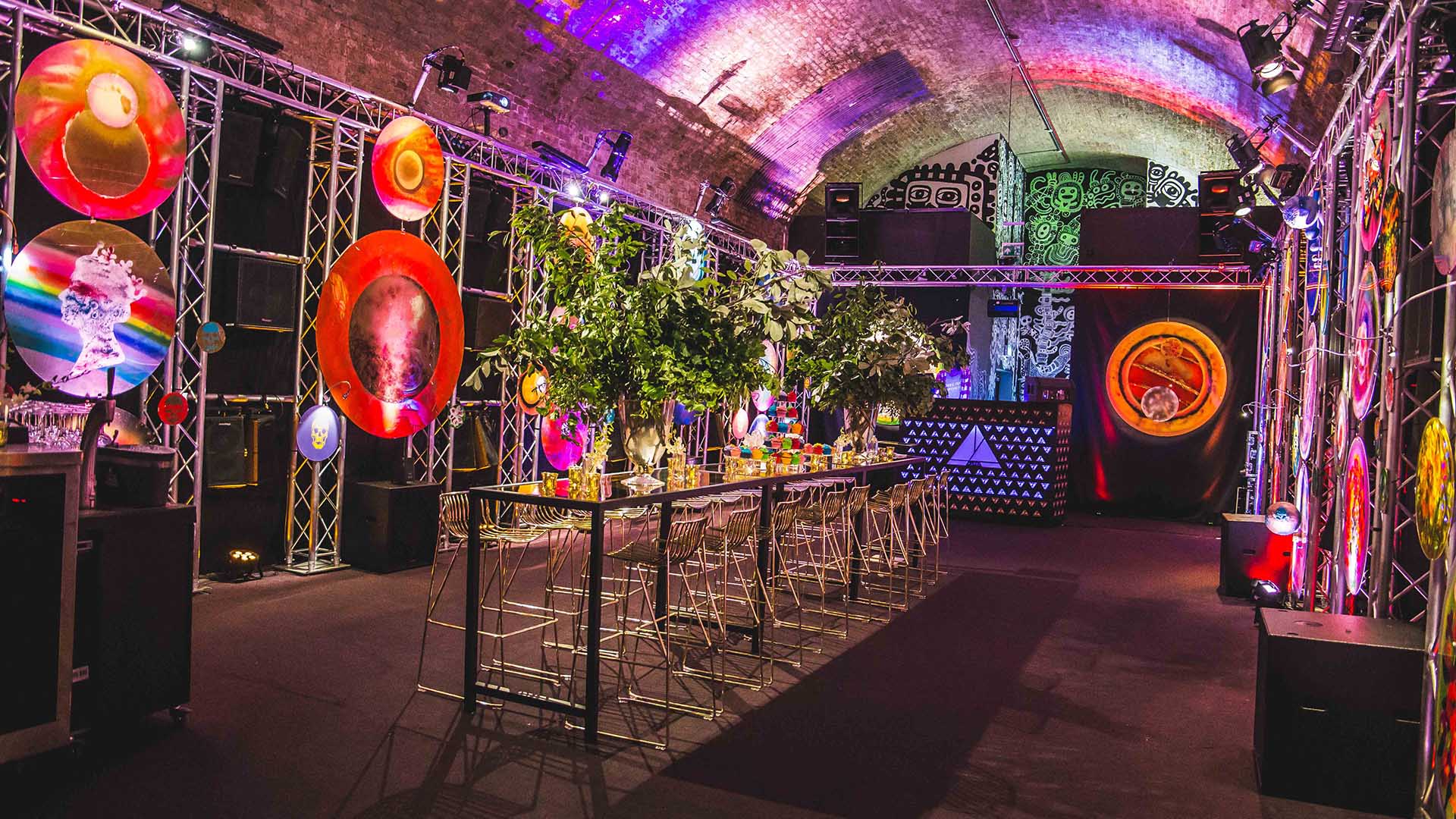 AN ARTISTIC 30TH BIRTHDAY PARTY IN LONDON
To celebrate his 30th birthday and his debut art exhibition, our client wanted a very special and cutting-edge party for 70 guests. Our knowledge of venues led us to Waterloo and Aures London, a unique arts and events venue that opened in 2018. Located in Leake Street, popularly known as 'Banksy Tunnel', the venue has been created within a railway arch.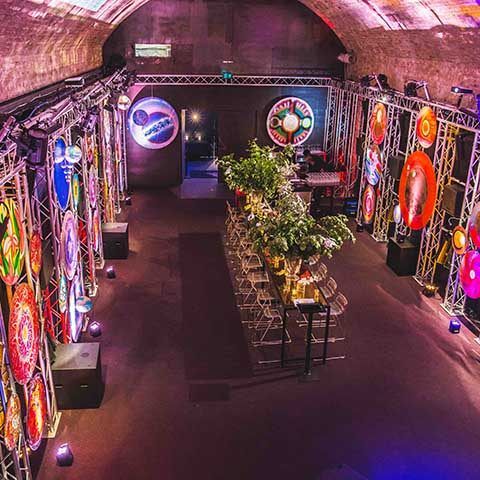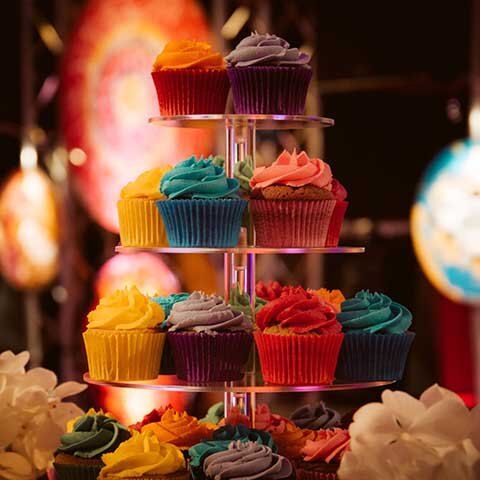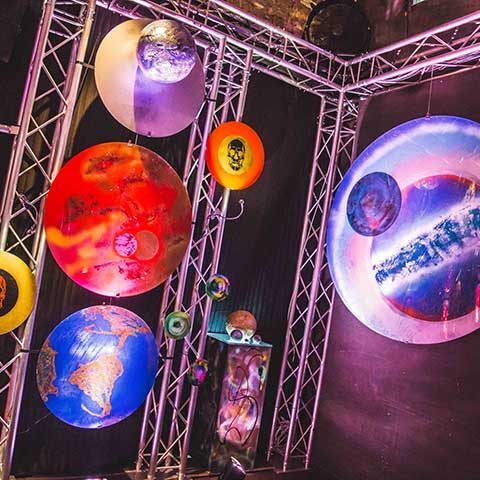 The space was perfect for our client to set up his exhibition and the vibrant colours used in his art provided inspiration for our production team's lighting scheme. Bowl food was served to guests so that they could eat whilst browsing the art and socialising, and for dessert cupcakes were served, piled with brightly coloured frosting – another visual link to the artwork. What more could be needed to complete the event? An exuberant drag queen, naturally!
The team at Aures London arranged for two DJs to perform and everyone partied long into the night. As a very neat ending, 30 pieces of art were sold.