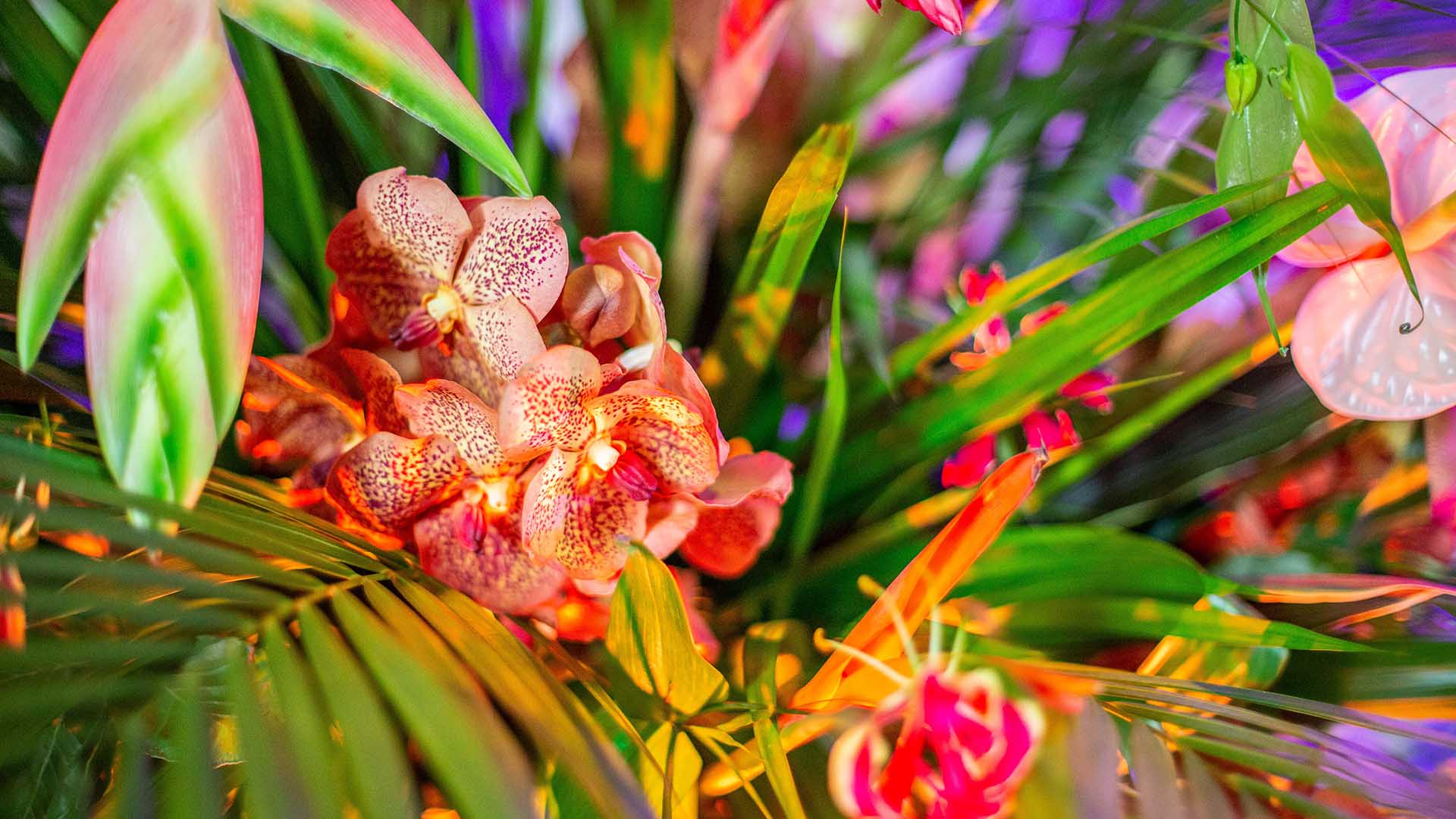 CLUB TROPICANA 60TH BIRTHDAY PARTY IN FARNHAM
We love picking up the gauntlet to make a venue look completely different. When we were asked to turn Farnham Rugby Club into Club Tropicana, we jumped at the chance to create a special birthday party for our client's 60th birthday.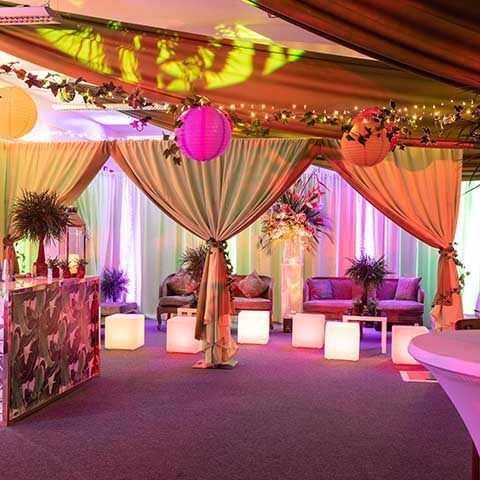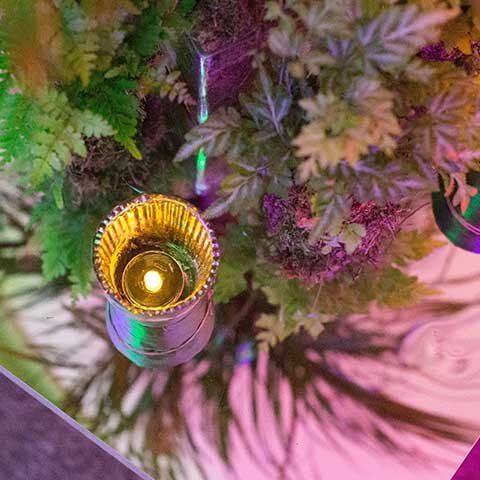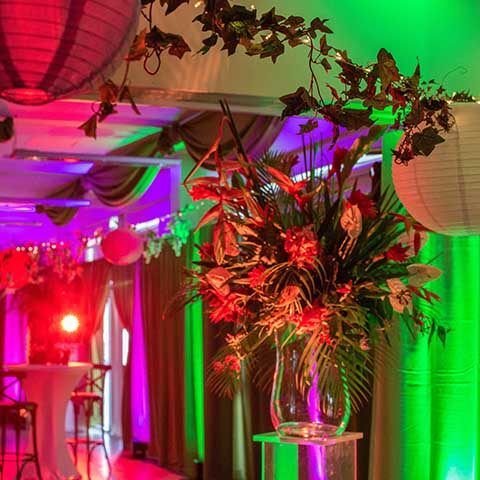 The trick was to go big, bold and fearless. It meant vibrant colours, swathes of fabric and drapery, an exhilarating lighting scheme and a plethora of extravagant tropical floral arrangements and plenty of potted palm trees. Within the space we created zoned areas through the simple use of drapery. The main dance area featured a stage and bar, and there was also a chill-out area with stylish sofas where guests could relax and chat.
The catering was inspired by our client's travels around the world, which made for a fun and eclectic menu. A grazing station included a cheese tower and pork pies, and a gourmet pizza oven served late night snacks. The cocktail bar served tropical-themed cocktails and guests enjoyed dancing the night away to a fantastic eight-piece band and DJ.