LIVING IT UP AT 60 WITH A BIG WEEKEND BIRTHDAY BASH IN LONDON
Our client and his wife live in Abu Dhabi and wanted to celebrate his 60th birthday in London. With family travelling from Derby and Nottingham, we planned an entire weekend of activities for optimum fun, enjoyment and the sheer pleasure of everyone being together. We organised train travel to London for all 30 guests and accommodation at the Hard Rock Hotel London.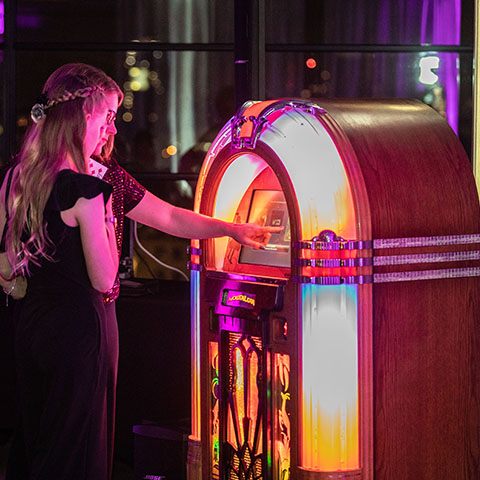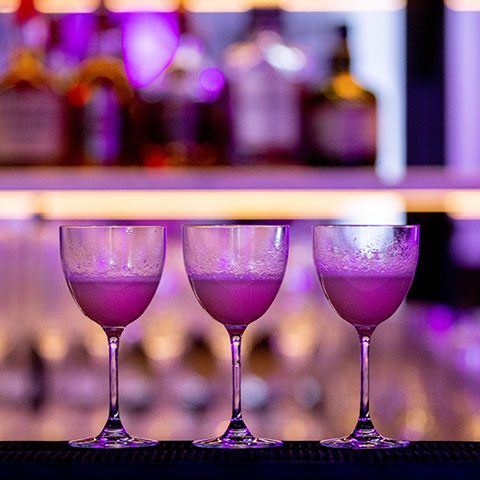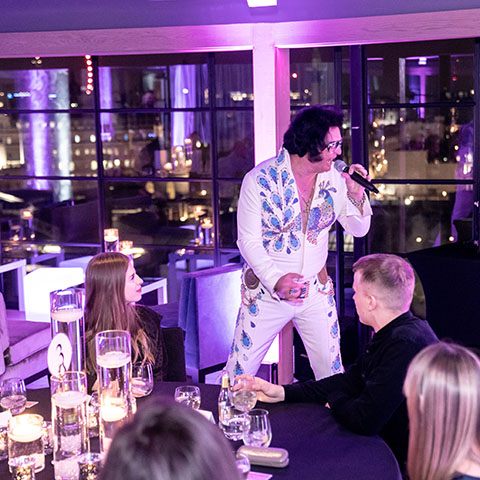 Guests were a mix of adults and children, so we had activities to suit all ages and compiled individual itineraries. Saturday's activities included a river cruise, afternoon tea at The Palm Court in Sheraton Grand London Park Lane and The Crystal Maze Experience. On Sunday guests had the option of bowling at All Star Lanes Holborn or crazy golf at Plonk Camden before catching their trains home.
The highlight of the weekend was a very special birthday dinner party at the 5-star Radisson Blu Edwardian, Hampshire hotel, located in London's West End. At The Hampshire Penthouse is located on the eighth floor and, with a floor-to-ceiling window wall, the views of the capital are breathtaking – a perfect setting for a special occasion. Guests were greeted with Bellinis before enjoying a three-course meal. The event theme and styling was inspired by our client's love of the stage show Jersey Boys and Derby County FC. To keep guests suitably entertained we also had an Elvis impersonator perform at the end of their 3-course dinner. To echo our client's home in the UK before moving abroad we hired an authentic jukebox and created a relaxed lounge area – a touch of nostalgia that all family members appreciated.
Throughout the weekend, our event manager was present to oversee all the events and activities and ensure everything went as planned.