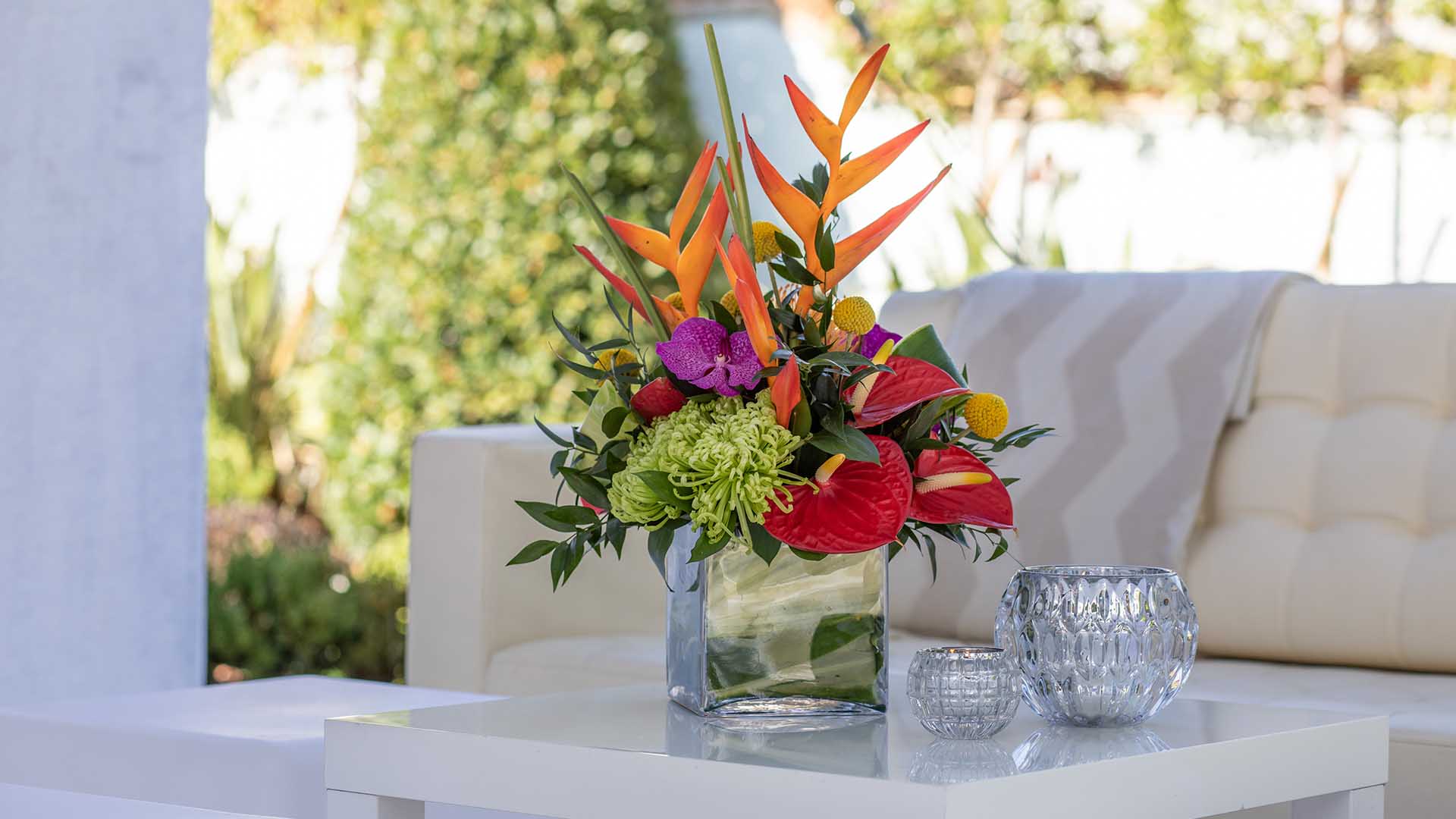 IBIZA THEMED BIRTHDAY PARTY
The hottest summer on record prompted our client to throw a surprise high end birthday party for her son in his beautiful garden, a great idea. The drawback? It was a last-minute decision, giving us just nine days in which to plan and organise everything. Naturally, we achieved the almost impossible – and in fine style!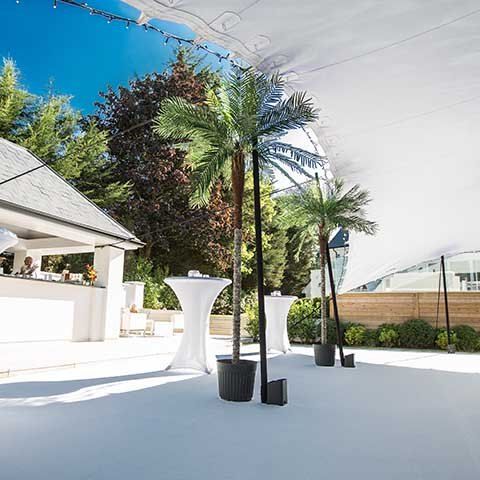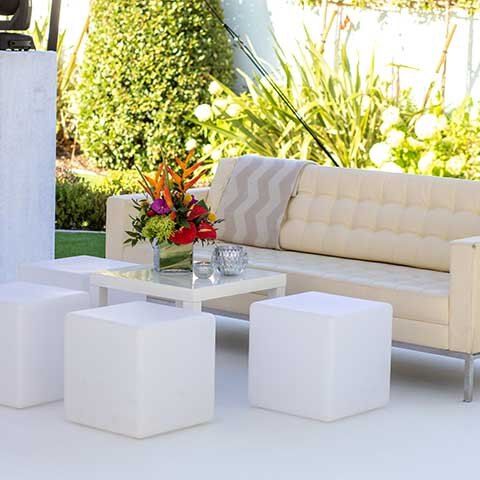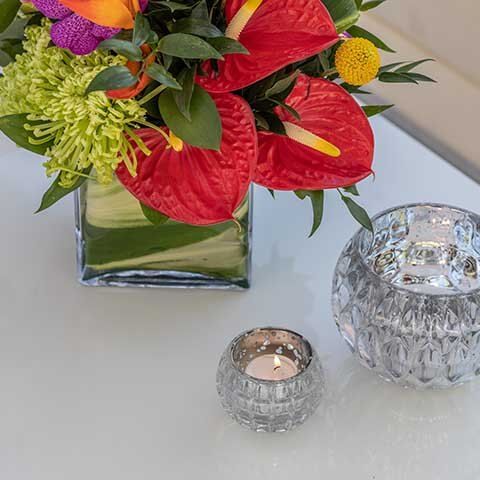 A white stretch tent provided much needed shade for the party, but guests could still enjoy the beautiful blue skies. To protect the lawn, we used boarded flooring that was then carpeted and a white dance floor provided space for dancing to the DJ's set. White sofas, LED cube furniture and white poseur tables kept things looking sophisticated, and potted palm trees and vibrant and exotic floral displays added a tropical touch. An outdoor barbecue area was neatly adapted to serve cocktails and the Caribbean food we'd arranged. And as night fell, the lighting scheme designed by our technical team created a spectacular club environment.