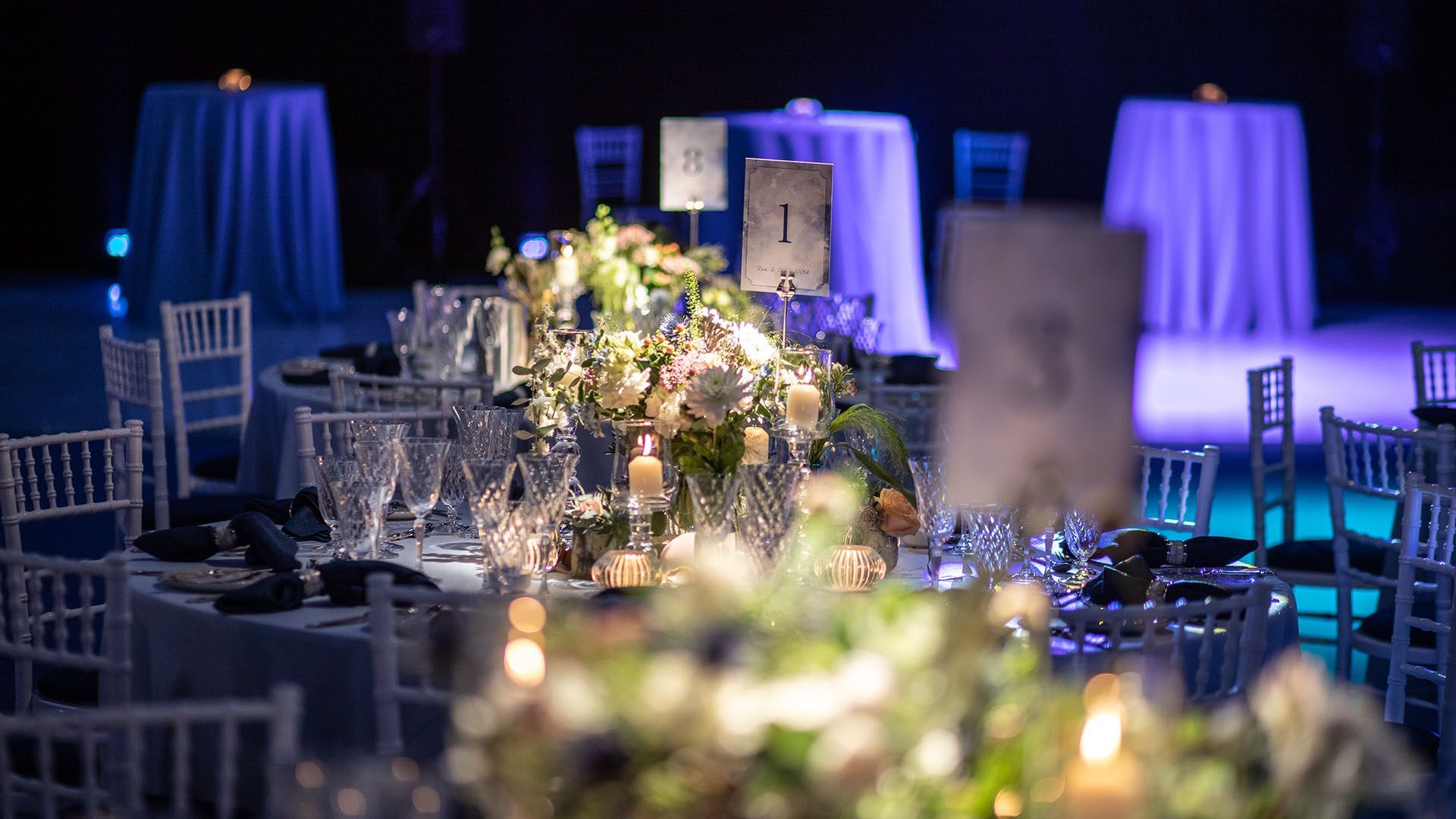 TWO 60TH BIRTHDAYS AND A WEDDING ANNIVERSARY IN WEYBRIDGE
Having previously arranged their daughter's 18th birthday party, we were asked to plan and organise a party to celebrate our clients both turning 60. Not only that, but they also wanted to mark their 30th wedding anniversary. Three major milestones called for a very special 150th celebration!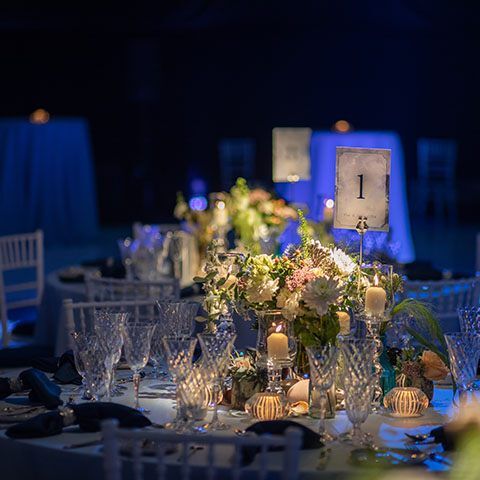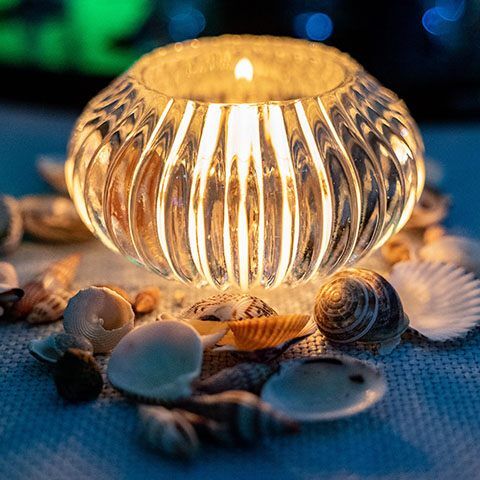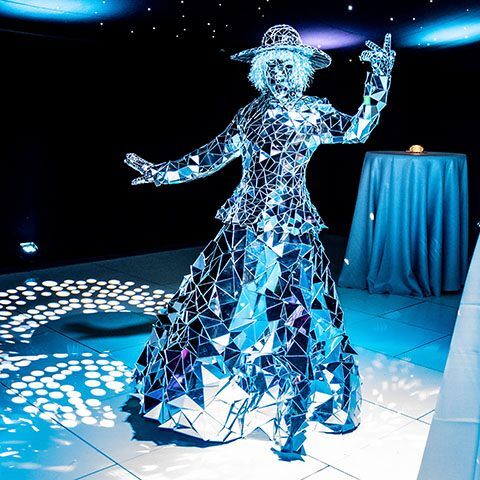 Once again, we used our clients' home and beautiful garden in St George's Hill, Weybridge. We set up a marquee with glass walls that would allow the 100+ guests to enjoy the lovely surroundings, and a star cloth ceiling suggested the night sky. The theme was a hint of pearl', inspired by the traditional symbol for 30 years of marriage. It also connected nicely with our client's love of sailing and gave us plenty of inspiration for decoration and the colour scheme. To create a marine atmosphere, we went for style and sophistication, with tasteful glints of sparkle and blue-green lighting, both inside and outside the marquee.
As they arrived, guests were greeted by an incredible mirror couple, champagne and canapés. A roaming magician provided plenty of sleight of hand and much head-scratching throughout the drinks reception, and he visited guests at their tables during the two-course dinner. A savoury course of cheese followed a delicious starter and main, and guests could also enjoy a great selection of gins, including 'seaweed gin' to tie in with the party theme.
Dinner over, guests were in for a treat. We had arranged a ceilidh band to provide the entertainment, which proved a perfect choice. Despite a wide range of ages attending the party, everyone was eager to participate in the dancing. And a great time was had by all!