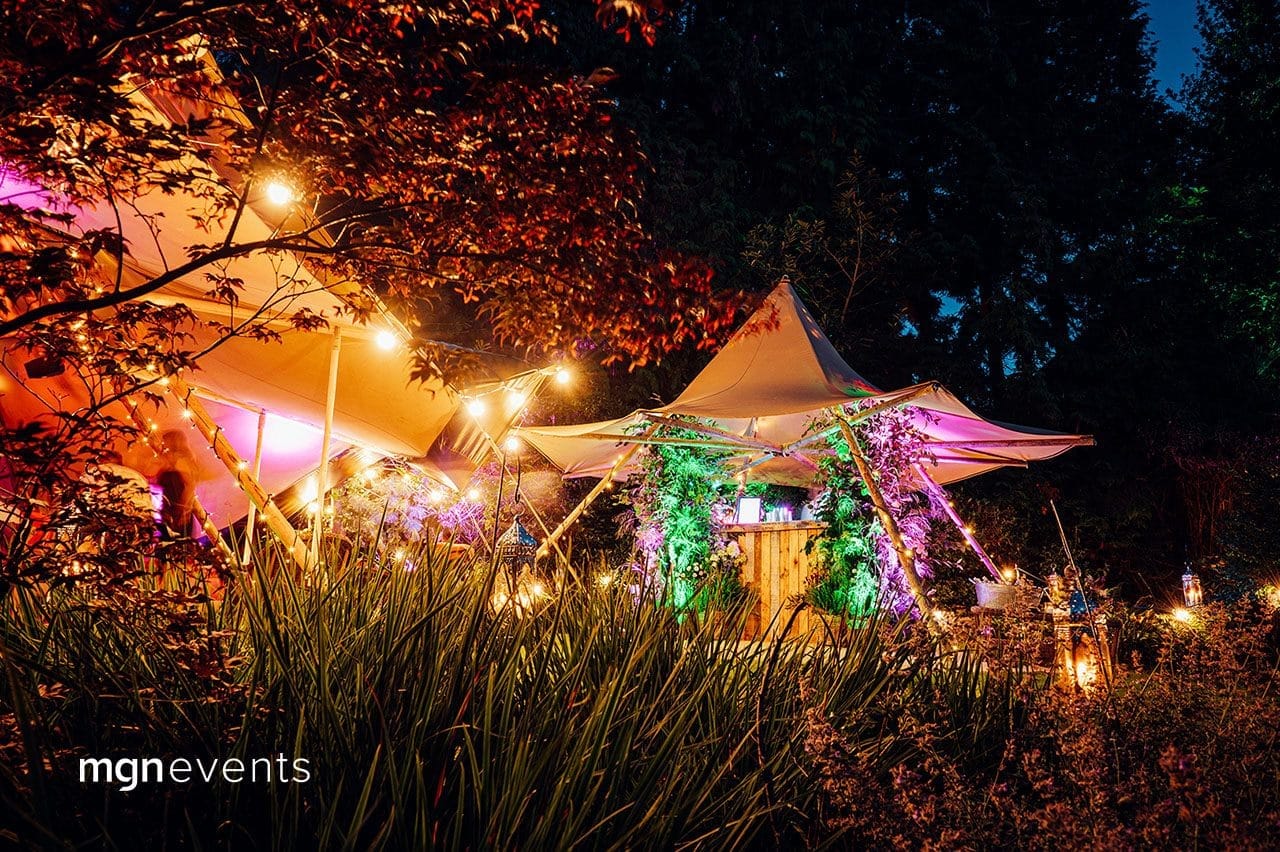 TURNING 21 IN FINE STYLE IN WEYBRIDGE, SURREY
The first time we worked with this client we only had three days in which to put together an 18th birthday party for their daughter after they were let down by another party planner (yes, really!). Roll on three years and we were the first choice to organise a party to celebrate the same daughter's 21st birthday!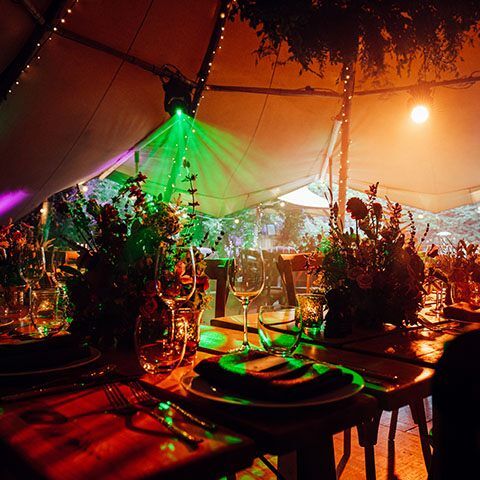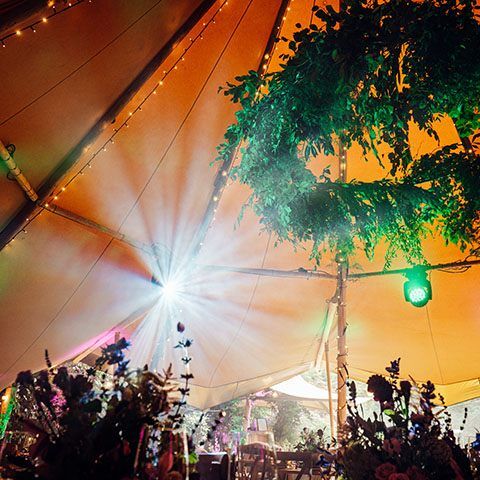 With somewhat more time to plan this party properly, we invited the birthday girl to an initial planning meeting. As our design team talked through some of our recent work, one particular project caught her eye, a party themed around Shakespeare's A Midsummer Night's Dream. This provided the inspiration for our events team to create something very special.
The garden of the family's home in Weybridge, Surrey is stunning and was the perfect setting for the rustic tipi marquee we used. We dressed the marquee with fantastic floral decorations, including decorative foliage hoops in the tipi ceiling and a wonderful floral installation to enhance the bar. Gold accents, such as votives with tealights and cutlery added a sumptuous and indulgent quality. As night fell, the lighting scheme came into its own, a vibrant mix of purples, blues and greens totally transforming the garden and tipi into a magical party space.
Forty guests enjoyed an open bar and an informal but beautifully presented three-course dinner – canapés, antipasti-style platters and a trio of desserts. At 9.30pm, the cocktails started to flow and the DJ had everyone up and dancing for the rest of the evening.