Seven fantastic party venues in London's West End – Ideal for your 30th birthday party!
Hitting 30 is a major milestone in your life. Maturity may beckon, but you're still young enough to want to party hard – it has to be celebrated! Though you could go out for a meal or clubbing,  there's only way to make it really memorable; hire a venue for a private celebration. With a venue you and your guests will enjoy a special and unique experience. If you're considering celebrating your 30th in London, take a look at these seven fantastic venues in the West-End.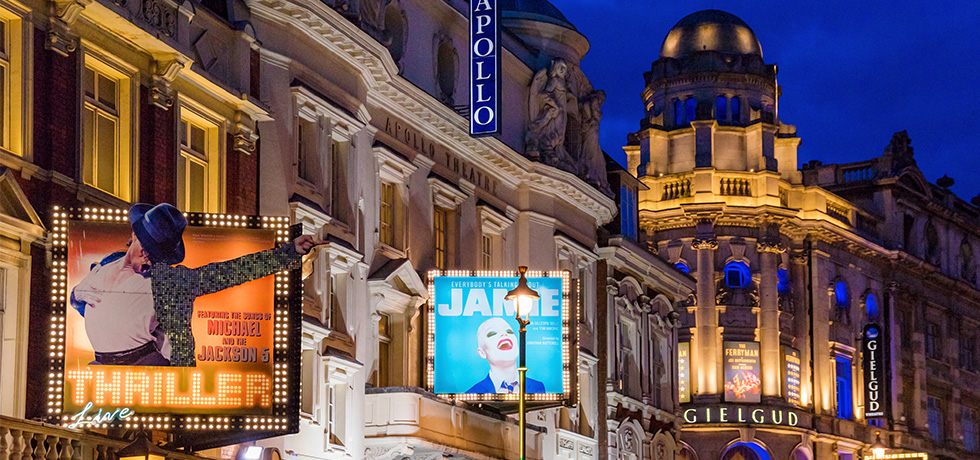 W London
You can't get more West End than Leicester Square, the setting for all the big movie premiers. W London dominates the north-western corner. This hotel has successfully encapsulated the whole London vibe into its interiors; from the stylishly quirky suites to the gym and event spaces, where you can enjoy a fantastic evening of partying. You could combine it with your own private cinema club, watching your favourite movie in the hotel's dedicated screening room.
One Aldwych
This striking triangular-shaped building is located on The Strand and was once home to The Morning Post, a newspaper back in the early 1900s. One Aldwych has a range of private rooms, some of which can be combined to create more space, with capacity for 20-150 guests. It means plenty of flexibility for planning your special occasion, whether you want one room for a drinks reception before moving into another for a delicious seated dinner or, if you have a large guest list, you could take over the Eneko Basque Kitchen & Bar.
The Ivy Club
The Ivy restaurant is synonymous with London's West End and a favourite haunt of actors. It's one of the places to be seen in London; particularly when there's a possibility of rubbing shoulders with a celeb! Above the restaurant is The Ivy Club a private members' club that also boasts a rather glamorous private room with oak panelled walls and stained glass windows. It's perfect for a very stylish dining experience and great way to mark your special birthday.
The Waldorf Hilton
Opened in 1908, the Waldorf Hilton was built by theatre impresario Edward Sanders and has been delighting its clientele ever since. The stunning curved façade creates a very imposing presence on Aldwich, arriving at the hotel provides an instant wow factor. The hotel can accommodate private parties of up to 400 guests. With a choice of seven private rooms, including Palm Court,  an exquisite Edwardian ballroom; the Waldorf Hilton is a perfect choice if you want your celebration to have a truly luxurious and opulent atmosphere.
Courthouse Hotel
The Courthouse Hotel located in fashionable Soho, is a wonderful combination of history, heritage and contemporary design. Previously a Magistrates Court, this Grade II-listed building has retained many original features. The chambers have  been transformed into fantastic private event rooms for 20-150 guests. You could even party on the rooftop, taking over the Soho Sky Terrace, which can accommodate 60-80 guests. What a way to impress your friends!
The Groucho Club
Still in Soho, The Groucho Club is the world-famous private members club, much favoured by those in the arts, literature and media. Needless to say, the club has a very bohemian feel. You don't need to be a member to hire the club's private event rooms, so whether you're planning a special dinner party for 30 or fancy throwing a huge bash for 300, The Groucho Club is a great venue choice.
Toy Room Club
Another place much loved by those in the arts and fashion, Toy Room Club is a seriously cool venue for a 30th birthday party. It's fun, it's funky, it's edgy, you'll have an amazing and memorable experience. Located in Argyll Street, its rooms are hidden within the vaults of the London Palladium – they are, as you might expect, really quirky. The club can host private events for up to 400 guests and the available space offers plenty of inspiration for theming.
Looking for a venue for your 30th Birthday party?
You want to celebrate, not worry over the details of your 30th birthday party celebrations. Why not get in touch with us – from finding the ideal venue to taking care of every single detail, we know how to make sure it's the best night of your life so far! Contact us, we'd love to help you find the perfect venue, and to plan your perfect event.