Music has such an impact on the atmosphere of a party. Along with lighting and decoration, music really helps to set the mood – within minutes of arrival, guests will quickly understand the type of party just by the music that is playing.
If yours is a huge event you will almost certainly want to hire a DJ and/or have some form of live music as entertainment. But if you're planning a smaller, more intimate event you may be faced with the challenge of space – especially if you're hosting in your home or have booked a small function room in a venue. Plus there's budget to consider – it would be lovely to have a string quartet playing throughout dinner or a pianist effortlessly tinkling on the ivories for hours, but good performers don't come cheap!
So what's the alternative?
Well you could line up a few CDs and remember to keep them playing. You could put your iPod on shuffle or you could spend hours putting together a playlist from your music collection. Alternatively, you could turn to Spotify, where all the hard work has been done for you! Spotify has a vast range of playlists for just about every occasion – it's a great way of finding collections of music that have been curated by experts. You might not know every piece – so it's also a great way of discovering new artists – but you can be confident that all the songs in a playlist work together really well and that the sophisticated dinner you've planned isn't suddenly interrupted by the accidental inclusion of a Stormsy track in your homemade playlist!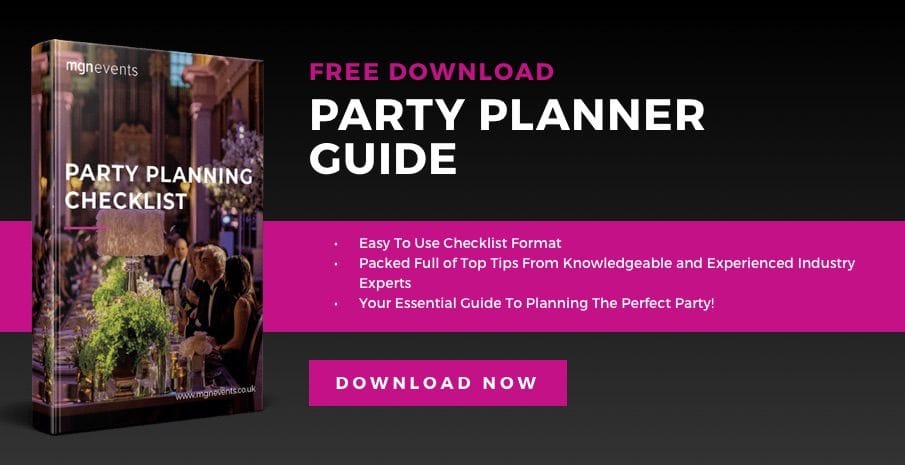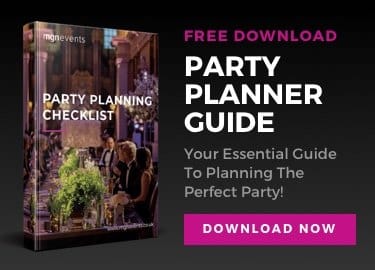 We think Spotify works really well when you simply need background music that creates a certain ambience without imposing on your guests' natural desire to chat over a dinner. Whether you're arranging a special dinner party to celebrate a milestone birthday – from turning 21 to raising a glass or three because you've hit 50 or 60 – or are busy planning a wedding breakfast for your very nearest and dearest, there will be a Spotify playlist to suit the mood and your musical taste. Here are some of our favourites:
So that's the music sorted! If we can help with any other aspect of your party, do contact us!