Event management KPIs are important. If you're planning a conference one of your aims will undoubtedly be to ensure it's well attended. But bums on seats does not signify success in itself and, given the time and financial investment involved in putting on a conference, there are more significant measures that would be better to use.
As an event planning and management company that works with many corporate clients, we understand how important it is to measure the success of every event. This blog highlights some of the key performance indicators that we would recommend carrying out as part of your post event analysis.
Registration vs actual attendance
If the number of attendees on the day is significantly less than those who initially registered to attend, there is clearly an issue to address. This can be a very common problem with conferences that are free to attend – registration, therefore, doesn't represent an absolute commitment to turn up.
Equally, there may be a number of people who didn't register but do attend, which is a bonus and will help to offset the no-shows. Also, look at those who were a 'maybe' in their RSVP – again, it's important to know the numbers.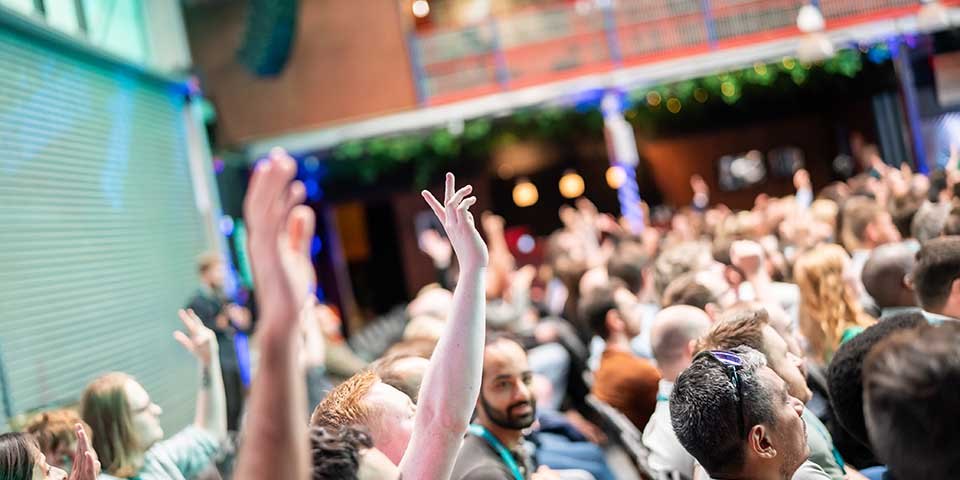 Attendance target
Set a target number for your event, and turnout should be measured against this. If attendance exceeds the target, brilliant (as long as the bench hasn't been set ridiculously low), but if attendance figures fall short of the target number, questions have to be asked and lessons learnt.
In analysing the actual attendance number, it's also well worth looking at how many were VIPs, how many were attending the event for the first time and, unfortunately, how many people were hangers on or just there for a free lunch ie those outside the target audience.
Identify the loyal following
Following on from the previous point, it's important to identify loyalty. This can mean different things:
People who consistently attend time and time again

Attendees who bring along guests

Those who actively engage with pre-event activity eg social media
These are highly valuable guests who help make an event a success. In identifying them, you can then quantify non-loyal attendees.
Satisfaction guaranteed?
Your event may have been well attended with a majority of loyal guests, but if you didn't deliver on the day issues will arise. Dissatisfaction will spread like wildfire on social media. That hashtag you introduced in the lead up to the event may quickly be used against you if the conference turned out to be a waste of time. Audience satisfaction is one of the most important event management KPIs.
Post-event surveys are so valuable. They don't have to be lengthy or complicated; a few key questions that can be answered via a 1-10 scale, with the option to add further comments, will provide plenty of insight. The feedback will inform future events; helping ensure that you balance what you need to deliver with the elements your attendees want to see.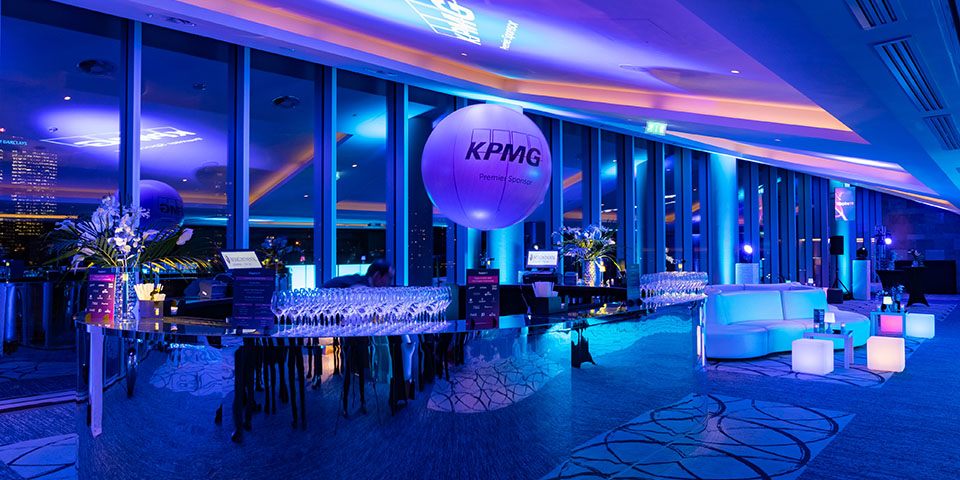 Use of social media
The golden rule for social media activity is before, during and after an event. How many times has the event hashtag been used? How well have people engaged with event-related posts, how many likes and comments? If you've run a competition on social media, what was the participation rate? Have paid ads delivered a healthy click-through rate? Has website traffic, and subsequent enquiries, increased? 
Following up
The event doesn't end when all attendees have left the building. Hopefully, you'll see increased social media activity and further use of the event hashtag. Whether you're aiming for new referrals, sales, sign ups for services, there should be a spike. Ensure that you monitor this regularly for at least a week.
Was it worth it?
If your conference was designed to generate sales, the overall cost of the event should be measured against the revenue. 
Talk to us about your next event
If you're planning a conference and would like some help to ensure it's a success, contact us. You can count on us to become a trusted member of your team. We can help you to understand the most applicable event management KPIs and to ensure that you meet them too. Speak to a member of our team on 01932 22 33 33 or email hello@mgnevents.co.uk