How important are production values? Imagine you've gathered together 500 delegates for an inspiring and engaging day of business wisdom, networking and exchange of ideas. As the keynote speaker steps up to the podium a light blows, plunging half the stage into darkness. They begin to speak but the conference room reverberates with feedback. And now the slide presentation doesn't appear to be working. It's all going horribly wrong.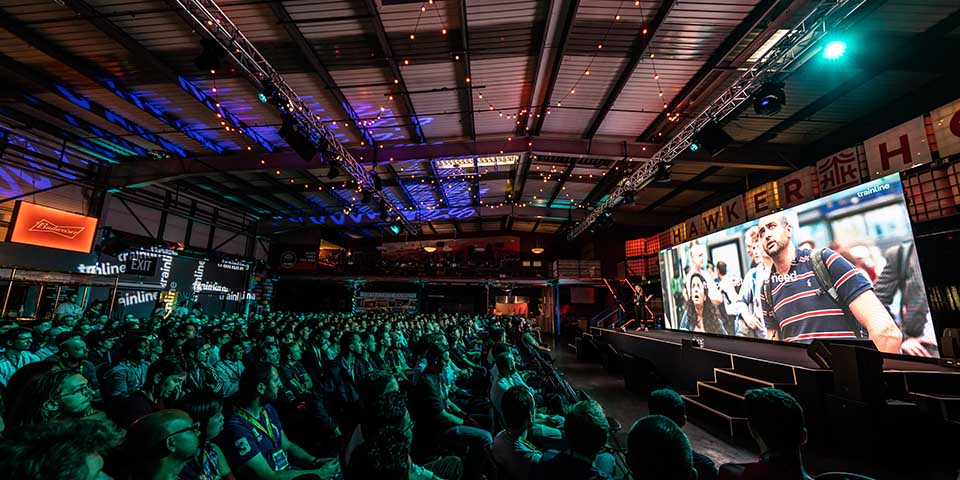 Far-fetched as this scenario may be, it illustrates the importance of the more technical elements and that nothing should be left to chance or crossed fingers. Whenever we work with our corporate clients on an event, we ensure that high production values are an integral part of what we deliver, woven into the fabric of the event, and every bit as important as our creative response to a brief. But unless you're in the know, it's easy to overlook the details that contribute to an event's production values. So let's take a closer look at how we do it.
Lighting
A professional lighting scheme can transform the blandest space into something far more welcoming and atmospheric. We have an extensive collection of lighting for different effects, from LED uplighters to colour-wash lights and Fresnel stage lights. Lighting can be used to zone specific areas or direct audience attention; it's top of our list when it comes to production values.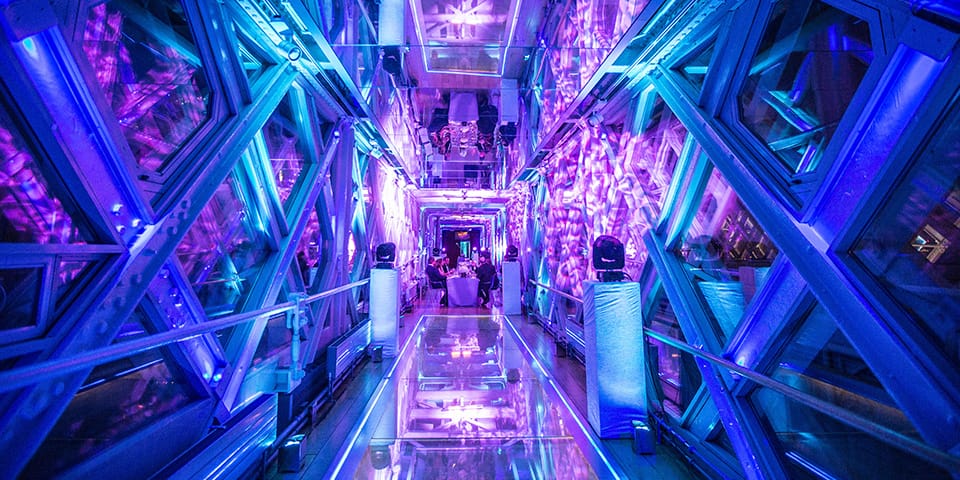 Sound
You want attendees at your event to be hanging on every word because of the importance of what's being said, not because they are straining to hear. Lectern microphones, lapel microphones, quality speaker systems – they're all in our bag of sound tricks. 
Stage design
Creating a stage area establishes a focal point for your event. We can create bespoke stage sets or utilise customisable sets that we have stored in our warehouse. 
Content creation, video and animation
Slick presentations are what everyone expects in this day and age. Whether that means smartening up a PowerPoint presentation or creating exciting graphics, video and animation to hook the audience, we know how to bring content to life. And naturally, we also have the high quality AV equipment to deliver that content.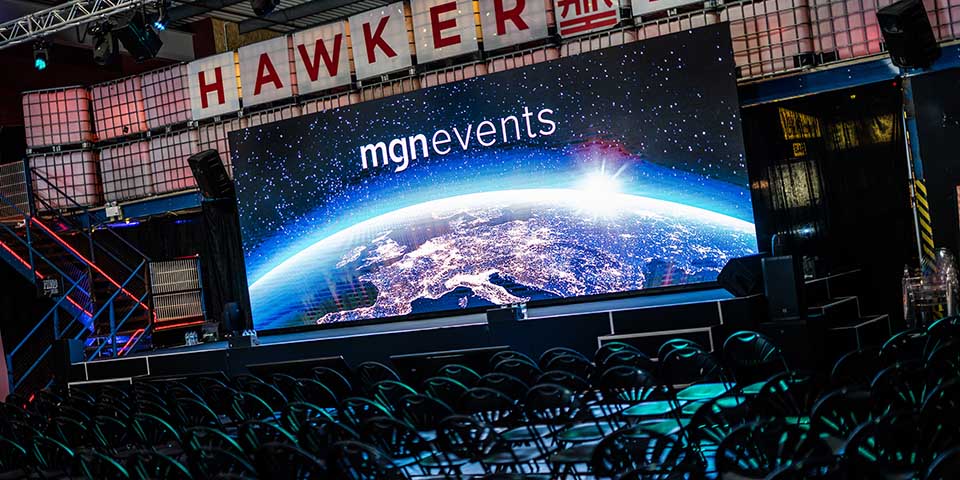 Your brand!
Incorporating your brand is a given as far as we're concerned, and there are all kinds of ways to do it – light projections, signage, even balloon installations in your corporate colours!
Whether you're planning a relaxed unconference in a quirky venue or are running a more formal event for international delegates, we can help elevate your event to another level. Our in-house production team are as creative in their approach to a brief as are our event designers; it's a potent mix designed to deliver a memorable experience on the day. As well as supplying equipment, we can also provide production support at the event, working as part of your team to ensure everything runs smoothly.
Production values Talk to us.
Find out more about how high production values and technical expertise can transform your next corporate event! Speak to a member of our team on 01932 22 33 33 or email hello@mgnevents.co.uk. or click here to contact us.