London's Mayfair has always exuded glamour and exclusivity; elegant, sophisticated and stylish, from the world-famous tailors of Savile Row to designer shops on Bond Street. For a London party, a W1 postcode on the invite will immediately set expectations high. Luxury event planning in London? Choose Claridge's as your party venue and your guests will be even more excited.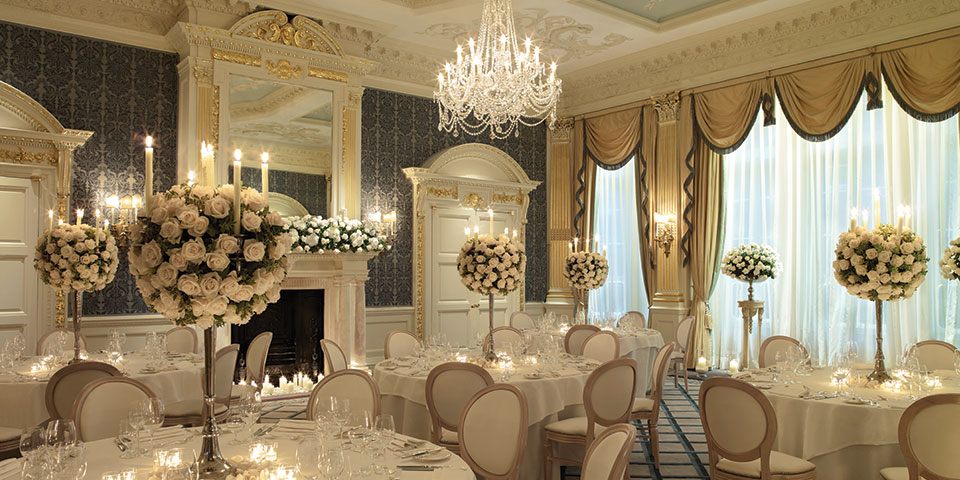 Claridge's has existed in one form or another since 1812. Originally called Mivart's Hotel, the name changed when the hotel was bought by Mr and Mrs Claridge in 1854. The hotel later passed into the hands of Richard D'Oyly Carte, who also owned the Savoy in 1894 – he demolished the original buildings to rebuild and the grand and imposing hotel that we see today opened in 1898.
Why you should choose Claridge for your luxury party venue
Claridge's puts you in good company
Like many of London's top hotels, Claridge's has always attracted many high profile guests. Many Hollywood greats, including Cary Grant, Audrey Hepburn and Alfred Hitchcock, have visted the hotel; It has been a favourite amongst royalty and heads of state too. The hotel's reputation for magnificent parties dates right back to the 1920s when London society enjoyed a hedonistic good life following the end of the World War 1. In the 21st century, Claridge's continues to be the place to be seen, frequented by modern-day celebrities from the world of fashion, music and art. This commanding art deco building is an icon and, as a party venue, highly desirable; a dream for anyone involved with luxury event planning in London.
A luxurious setting for parties of all sizes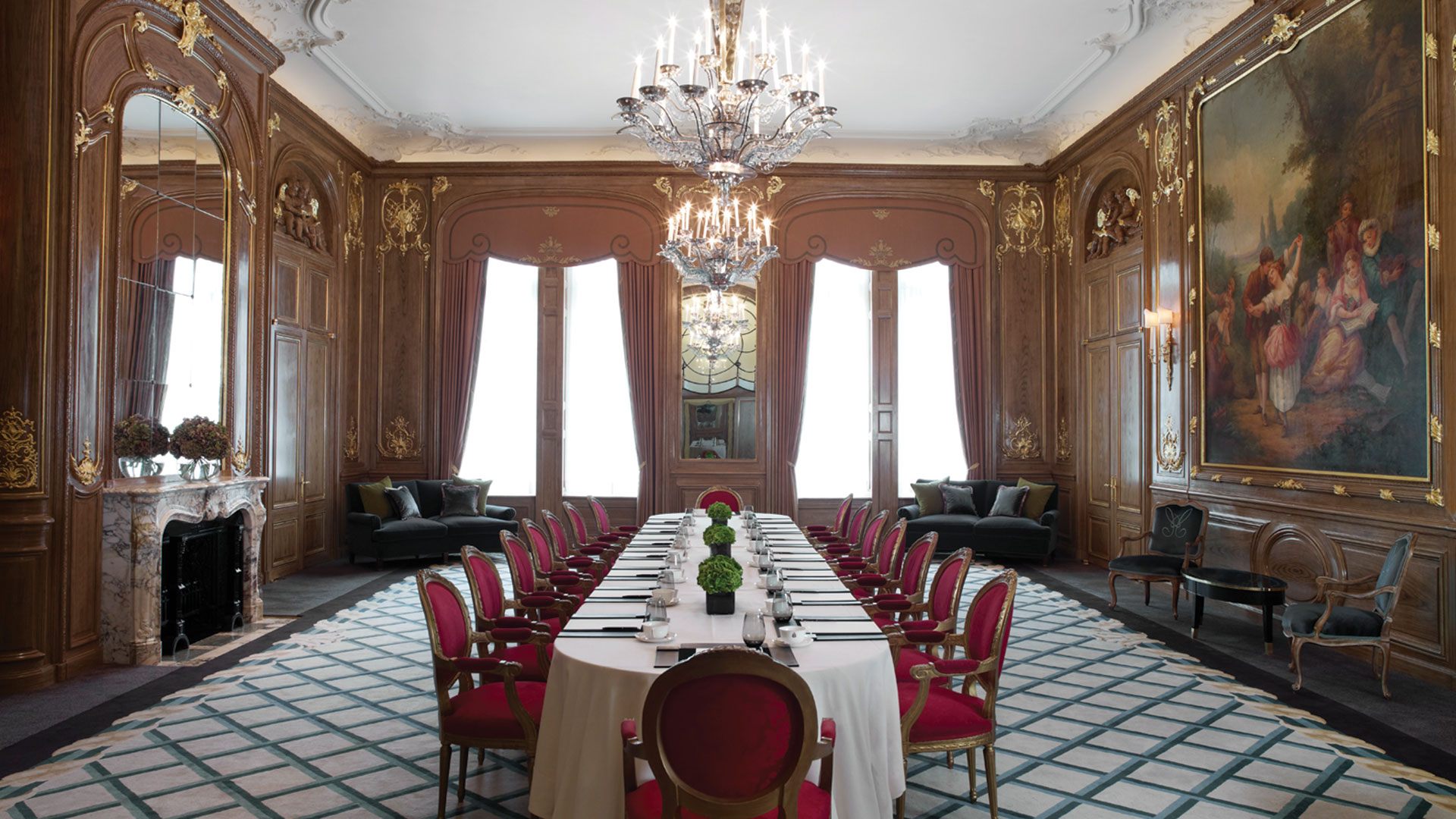 Claridge's has a number of smaller rooms that are ideal for formal dinners, cocktail parties and intimate gatherings. The Drawing Room and French Salon are both larger spaces offering plenty of flexibility for all kinds of parties; but the piece de resistance is surely the Ballroom. A perfect example of art deco, with its wealth of original architectural features – style and sophistication come as standard at Claridge's! Over the years, countless weddings, state banquets and balls have all been held in the Ballroom; it's not hard to imagine just how impressed your guests will be. To create an even bigger wow factor, the adjoining Ballroom Reception is the ideal space in which to welcome your guests with champagne and canapés. Again, epitomising art deco style, there are mirrors and marble everywhere – the sheer opulence is breathtaking.
Plan something special at Claridge's with MGN events
MGN events, specialists for luxury event planning in London, can help you throw the most incredible party. Whether you're celebrating a milestone birthday, planning a surprise party for your other half or want to share your wedding anniversary with friends and family, we'll work with you to create a wonderful experience and plenty of memories. We'll take care of everything, you'll only have to worry about enjoying yourself – now that's what parties are all about. Why not get in touch for a chat about what you'd like for your party.