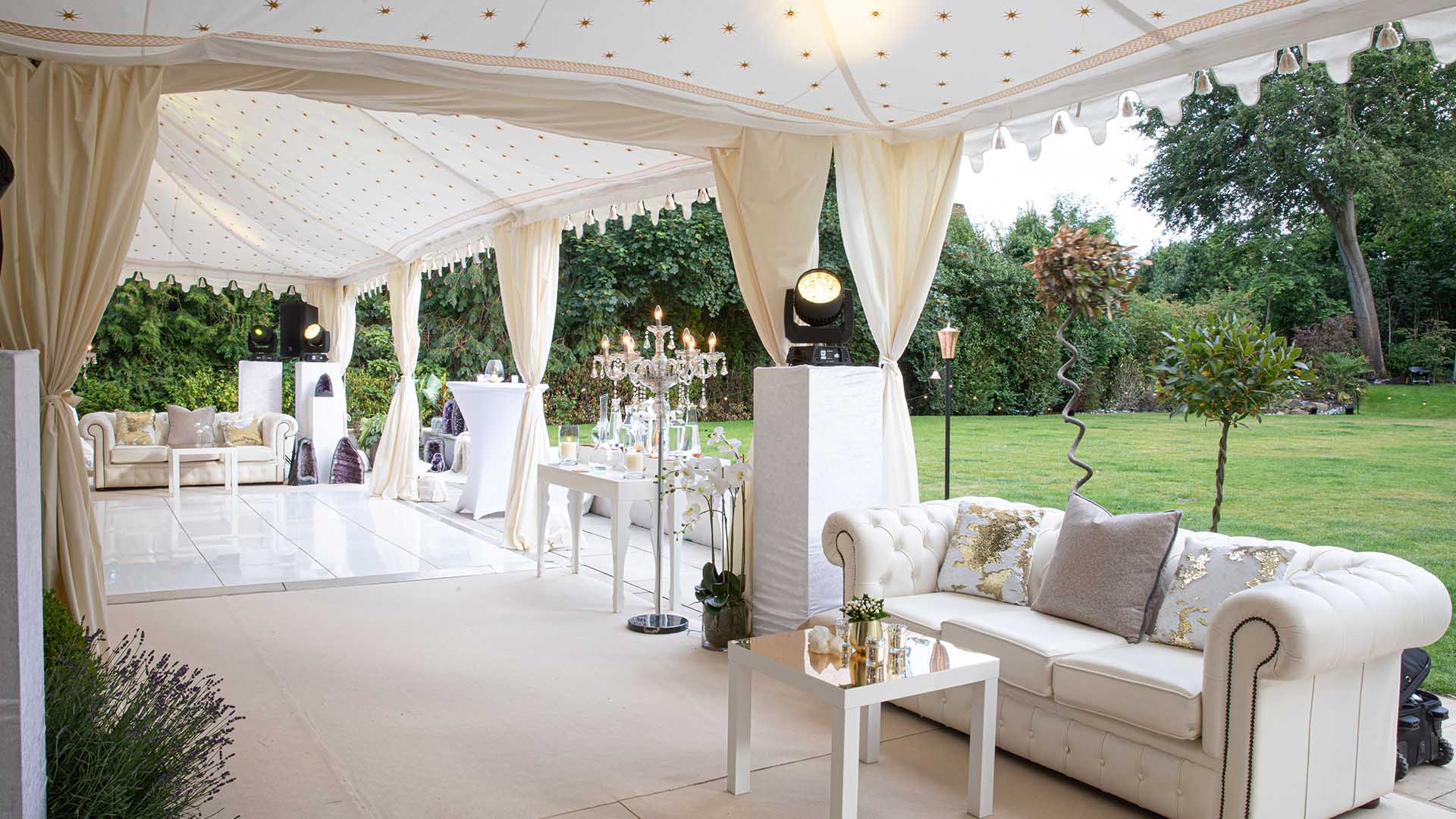 SUMMERTIME IN COBHAM AND THE PARTYING IS EASY
Sometimes there doesn't need to be any other reason to throw a party than the desire to get all your friends together. But it's even better if it can be combined with a special occasion and our client certainly had something to celebrate.
The party was timed to coincide with the launch of our client's new company website Pagano London and her first collection of crystals. After much hard work, it was time to celebrate with friends and family.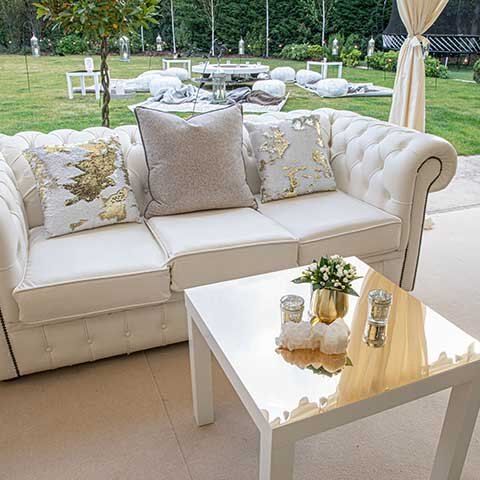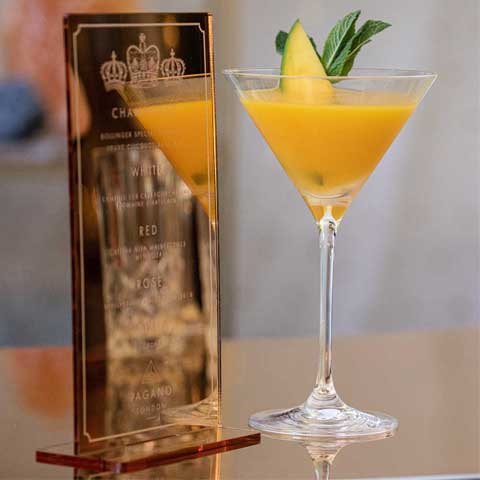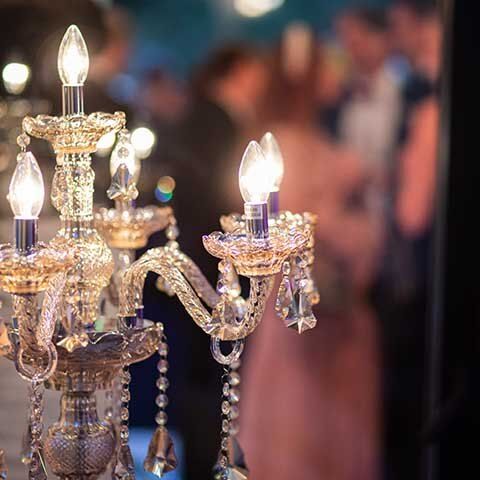 Our client's Cobham home was an ideal venue and we extended the party area into the garden, installing luxury Indian wedding-style marquees to create a stylish and sophisticated outdoor space. The ceilings were lined with gold star fabric and finished with beautiful chandeliers and soft drapes, white minimalist furniture, white Chesterfield sofas, LED white dance floor and a stunning gold mirrored bar.
The gold and white colour palette was continued inside the house, with free-standing chandeliers and crystals, minerals and fossils from our client's collection were displayed throughout the party space. Additionally, original artworks by French artist Manitof were on display.
The dress code for guests was black tie and, to help elevate the party to that of a royal gala (with a nod to the date coinciding with the Queen's official birthday), guests were greeted by a 'Royal Guard'. A special selection of crystal-inspired cocktails was on offer, canapés and bowl food were served and the menu displayed on gold mirror board! We also installed a Chakra water station, with crystals matched to each Chakra, and a firepit, surrounded by Moroccan-style lanterns and rugs, throws and cushions, created a lovely atmosphere as night fell. And as a surprise for the guests, a violinist and saxophonist performed a fantastic set.