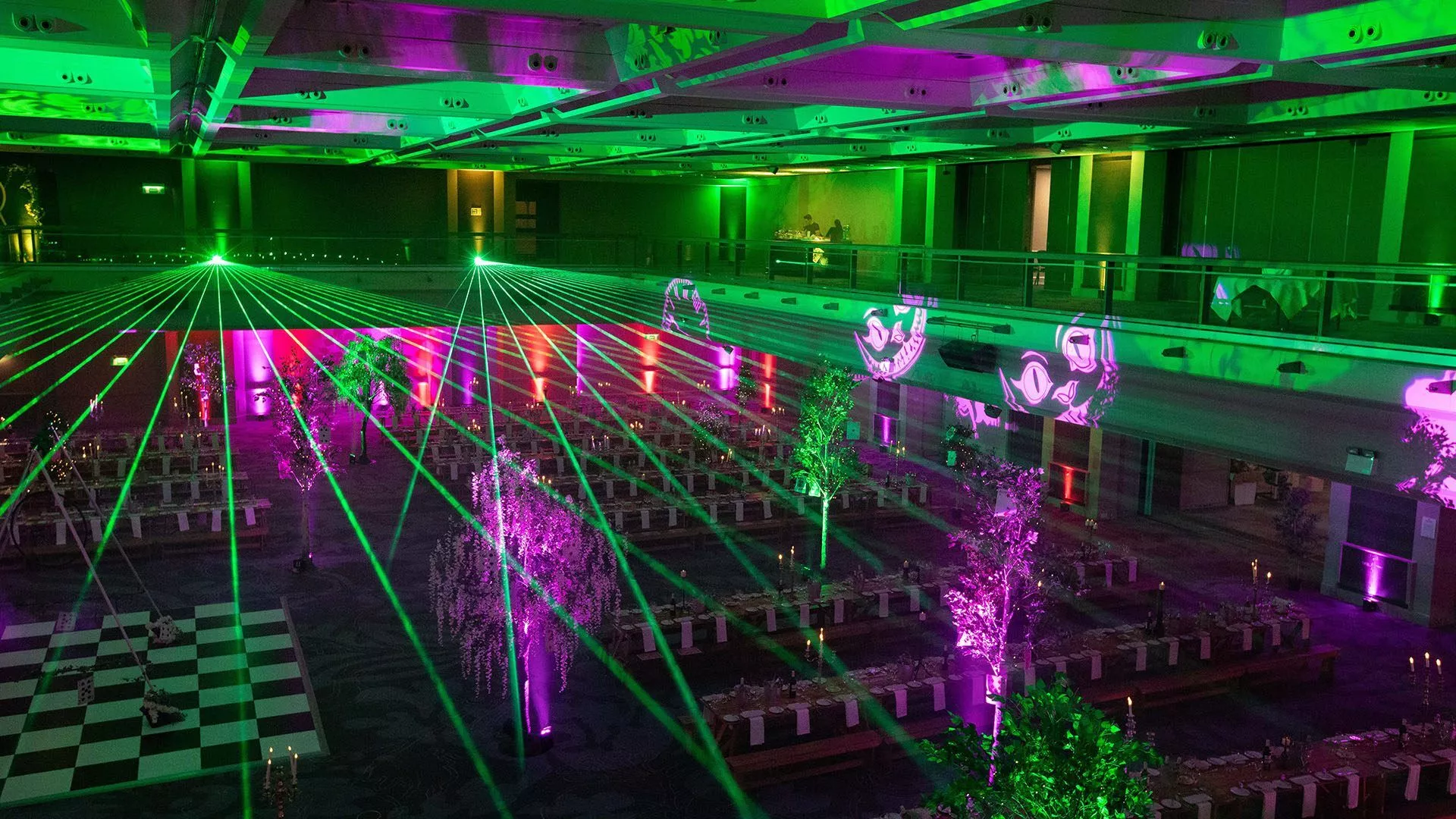 ALICE IN WONDERLAND CHRISTMAS PARTY IN BRIGHTON
A Christmas celebration, 550 guests, the opportunity to let creativity run rampant, this is why we love what we do! Our client asked us to do more than organise a sit-down meal at the Hilton Brighton Metropole. They wanted an immersive experience based on Alice in Wonderland – how could we not oblige!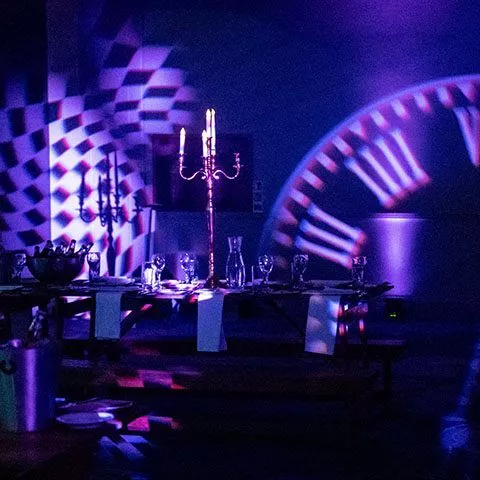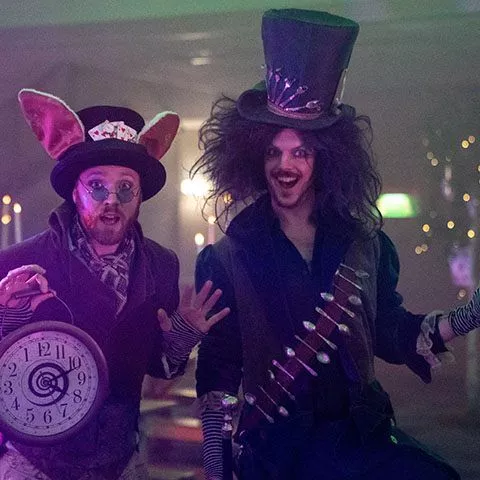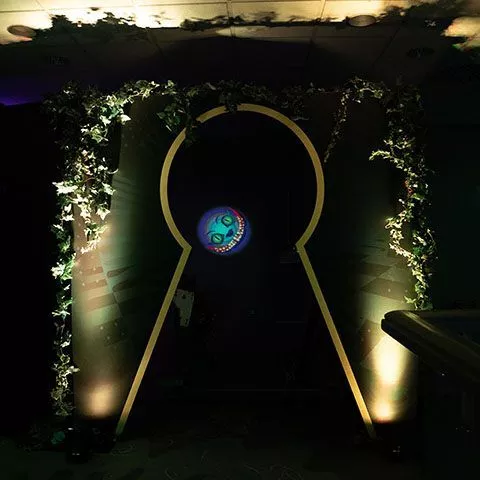 We went for a darker, twisted take on Alice in Wonderland, creating a rather psychedelic other-worldly adventure from the moment guests arrived. Welcome drinks were served in bottles labelled with the instruction 'drink me' along with molecular cocktail canapés. Our whacky Mad Hatter and White Rabbit, wonderfully played by two immersive actors, led guests through a giant keyhole to join the Mad Hatter's Tea Party. We used bench seating and long tables that were decorated with eclectic props and candelabra. Real trees, decorated with fairy lights and playing cards, helped set the scene, and a fantastic lighting scheme and laser show created a weird and wonderful atmosphere for the three-course dinner.
As they ate, guests were entertained by a roaming band and our very talented Cheshire Cat provided an incredible contortionist performance. Once dinner was over, guests could enjoy flamingo croquet, whilst enjoying treats from a themed sweet table. Lots of fun moments were captured in the looking-glass photo booth and our resident DJ kept the party rocking into the night.