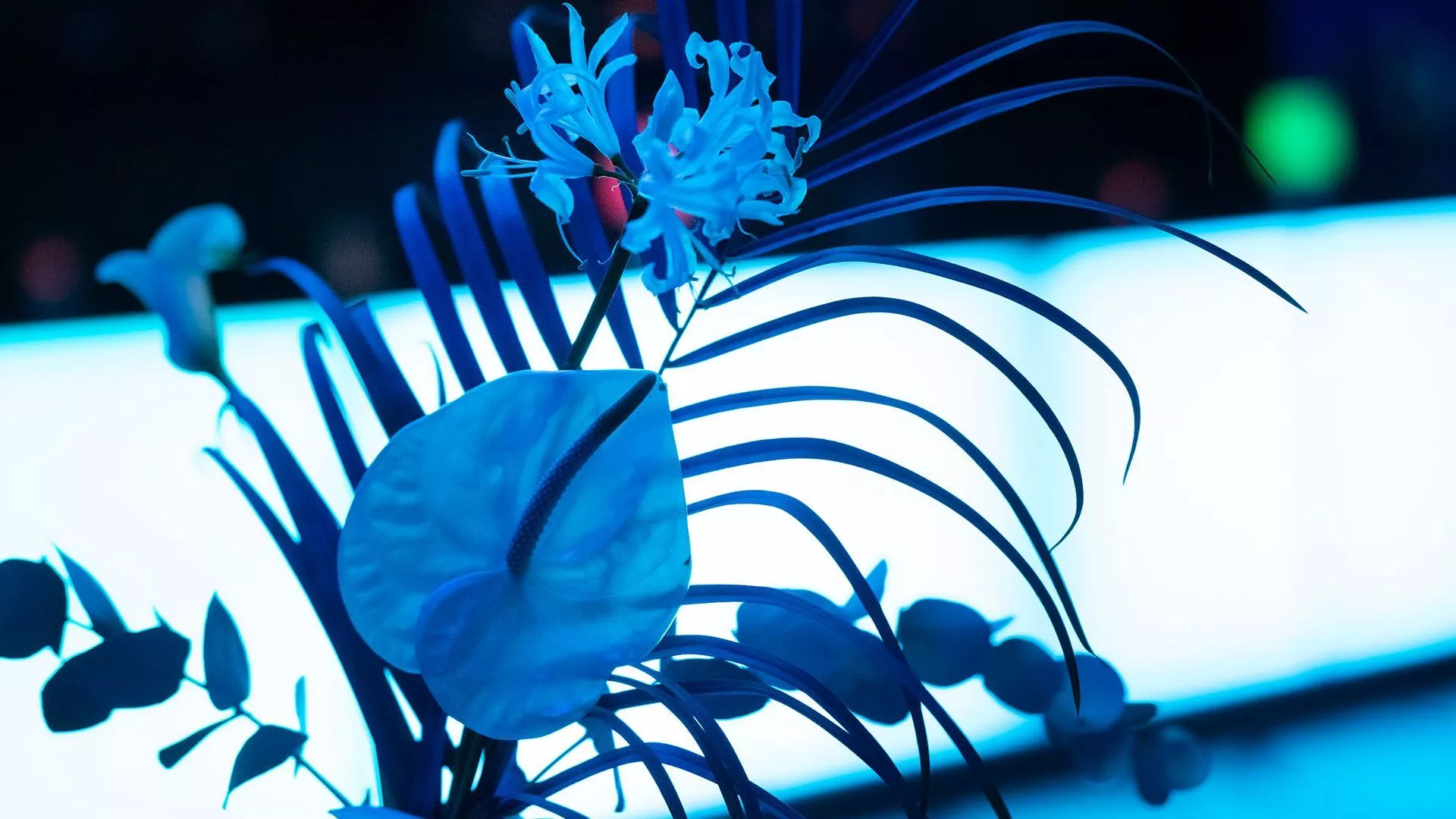 CONFERENCE AFTER PARTY IN LONDON
Our client, a US tech organisation with global reach, runs events all over the world throughout the year, including a two-day conference for prospects, customers and partners in the procurement sector. Following a successful conference in Las Vegas earlier in the year, the London conference was scheduled to be held in November. We were asked to design, plan and manage a conference after party that would be held at the end of day 1, enabling delegates to network and encouraging them to return for day 2.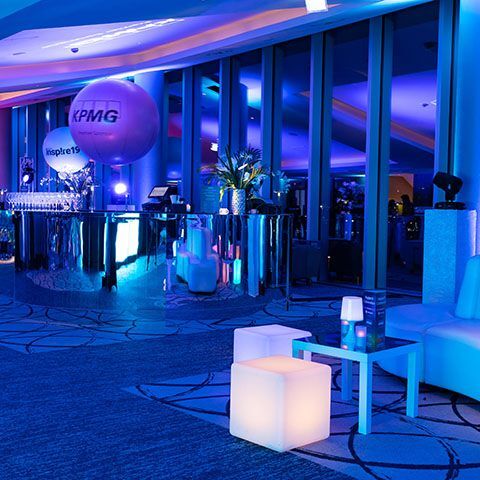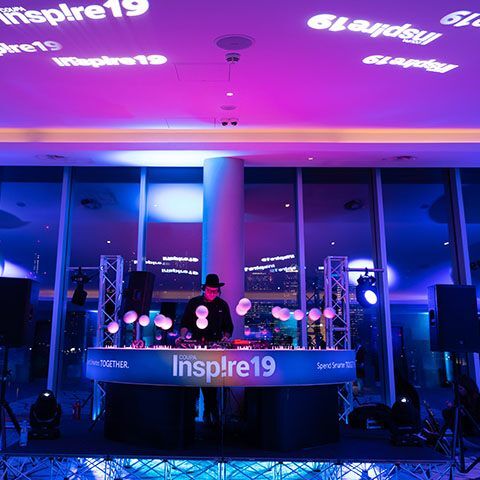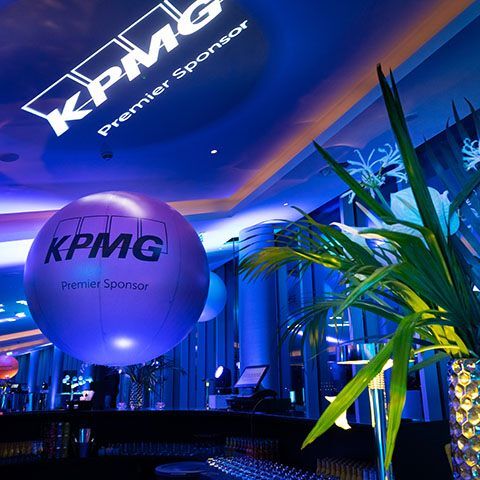 The organisation works with partners that are major brands in their own right and its cloud-based platform is used by customers from a wide variety of business sectors – the conference would therefore see a diverse group of people coming together. Aiming to inspire delegates with key-note speakers such as Christian Horner of the Red Bull Racing Formula One Team, there was also a strong desire to engender a strong community feel where delegates could become better connected.
This formed the basis of our brief, to deliver an informal event where guests could enjoy meeting others in a relaxed atmosphere. The conference was held at the InterContinental London by the O2, and we took over the Riverview Suite for the after party, using the Clipper Bar for additional space. Beautiful floral displays in blue and white, our client's corporate colours, were a stylish way of keeping the after party event firmly on brand and giant inflatable orbs were branded with sponsor logos. Curves, ovals and circles were integral to our design, from the shape of the bars to the layout of seating, it was a natural and organic way of encouraging people to come together.
A drinks reception at 6.30pm meant guests could relax with welcome drinks and canapés, before a delicious range of bowl food was served from 7.15pm, including nitro ice cream. There were two open community bars, sponsored by Barclaycard and KPMG and serving drinks supplied by customers from the drinks industry.
Atmosphere was key. The relaxed and chilled feel at the beginning enabled approximately 600 guests to network and chat, before things became more lively and funky later in the evening. In the Riverview Suite a DJ performed with live percussion and saxophone. Meanwhile, in the Clipper Bar, DJ Gavin kept the energy high. Having taken place against a wonderful view of London, we made sure the city skyline became an integral part of the after party event, lit up by a spectacular fireworks display for the evening's finale.