Whilst Christmas parties are part of company tradition, the corporate summer party has gained a lot of traction over the years.
The benefits of a corporate summer party
There's a bigger window of opportunity with three months available rather than just a few weeks.
It is also much easier to book venues (most likely at a better price to boot!) and there are many more options for what you can do.
It's also a perfect opportunity to recognise staff performance and effort, reward achievements and motivate them for the next half of year.
Combine a company conference and break-out sessions with a knees up in the evening and you'll be fulfilling business aims as well as keeping staff morale high.
What to do at a corporate summer party
1. Make it an experience
Make your party even more memorable by organising a special experience. Recently for one of our corporate clients, we organised a fabulous VIP evening onboard British Airways i360 in Brighton.
2. Take the party outdoors
Make the most of the summer months and hold your party outdoors. After many years of event organising we know there is one important thing to remember when organising an outdoor summer party – our summers are unpredictable! Make sure you always have a wet weather contingency plan.
Recently we organised a fantastic summer party at Kensington Roof Gardens. They gave us plenty of flexibility to design a summer party that took full advantage of the outside space as well as inside – thankfully, the weather was kind. Rain doesn't have to destroy everything, it can actually add to the fun, as it did at a corporate fun day we organised for Waitrose at Esher Rugby Club. Just make sure you have enough rain ponchos to pass around!
3.Tailor your activities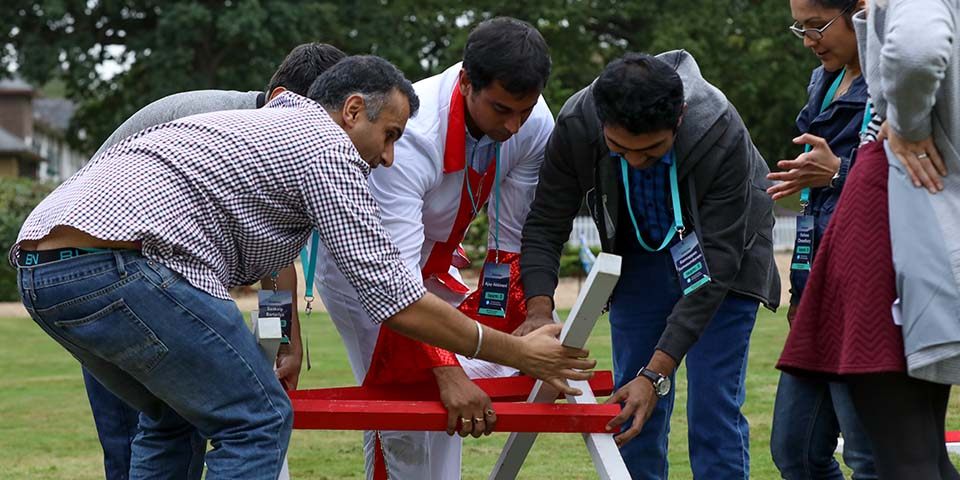 When choosing a location for your corporate party a good place to look are country houses and hotels with plenty of grounds. We took full advantage of the space offered at Beaumont Estate in Old Windsor for one company's away day. But what really set this event apart was that we created a totally bespoke experiential event right from the moment delegates arrived – even the games were designed around the company's business operations. It meant that everything delegates did was relevant to the business (but in a fun way!). This approach adds real ROI – as well as giving staff a great time, it's also an opportunity to promote company values, encourage collaboration and strengthen teamwork.
4. Get families involved
A party that includes the families of staff is a great way of saying thank you to your employees for all their hard work. Creating a fun-packed event with lots of family-friendly activities is key to bringing everyone together.
5. Party in the park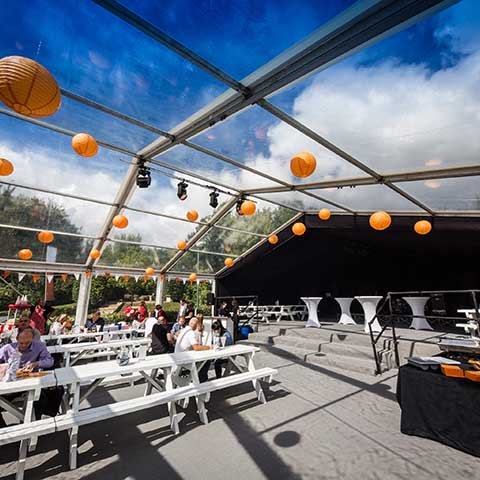 Why hire a venue if you can utilise your car park! For one family fun day we turned a company's headquarters into a fun fair that provided plenty of entertainment for all ages. A marquee was incorporated into the plans to provide wet weather contingency as well as transforming into a nightclub later in the evening.
6. Go exotic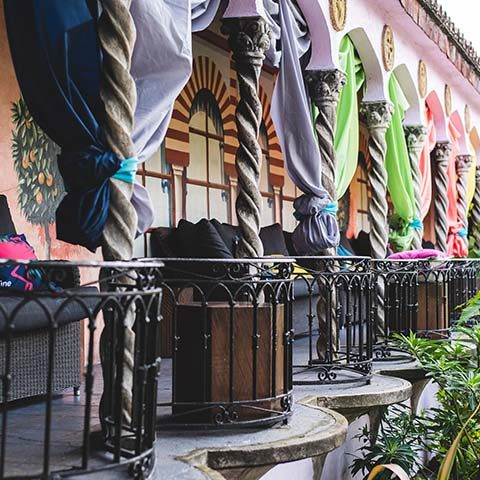 Taking the company abroad is probably out of the question, so why not give your party the flavour of a summer holiday destination, like we did when we brought Rio and a fantastic Brazilian carnival atmosphere to Surrey!
Let us organise your next corporate event
If you like the idea of throwing a corporate summer party but don't know where to start, why not get in touch we're a highly experienced event management company and we will blow your mind.
Whether you simply want it to be a way of showing staff your appreciation or you want to achieve some strategic business goals, MGN events has extensive experience of delivering quality corporate events.