It's a totally crazy idea, right? Wrong! It's actually a spectacularly inspired idea, especially if you're struggling to find a venue to suit your requirements and if you have a large outside area that can be utilised.
Far from guests trying to grin and bear the cold or refusing to part with their coats, a marquee winter party is every bit as comfortable as partying in a formal venue. There's no need to worry that the structure may be too flimsy for the weather conditions – good quality marquees are built to withstand rain, high winds and snow, so your party won't be compromised. Equally, if you're concerned about how your guests will make it across the grass, a walkway can be built and muddy shoes and stiletto heels sinking into the ground easily avoided! A solid base that is then carpeted and lined marquee walls immediately provide a level of insulation. And the use of a highly efficient heating system then keeps the marquee at an ambient temperature that can be controlled throughout the party.
3 things to remember when organising a Winter party
1. Wow your guests from the moment they arrive
The great thing about dark winter nights is the opportunity to get creative with outside lighting – something that we are particularly good at. Just imagine your guests arriving to discover the front of your house beautifully lit, trees transformed with colour wash lighting and an enticing trail of lanterns or festoon lights that will lead to the marquee. Instant visual impact, a sense of expectation – what more could you want!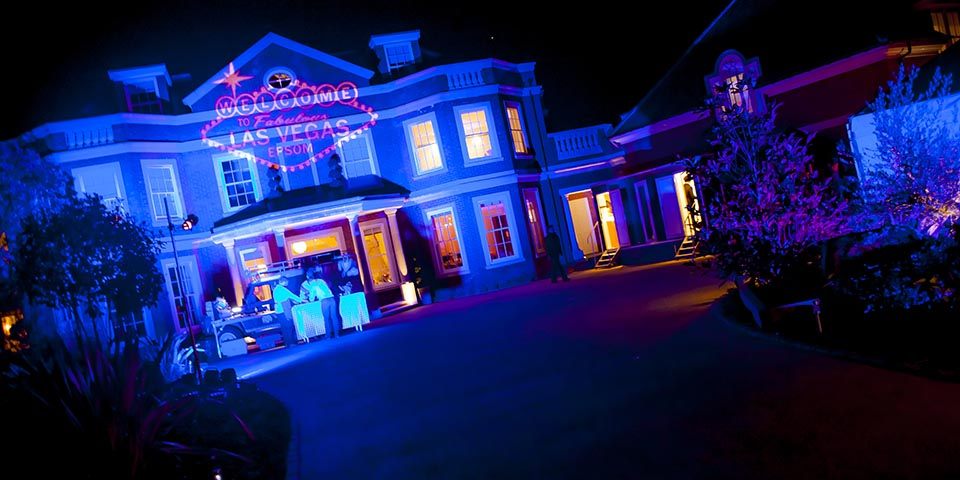 2. A marquee provides a totally bespoke party space
So why not take full advantage! Where a venue may have certain limitations in what you can do with decoration, holding a party in a marquee means you can do whatever you want!
Take a look at this very stylish 50th birthday party and another that was designed around a James Bond theme and looked as impressive as a film set – it's hard to believe that they were both held in marquees. And this 18th birthday party is proof perfect that celebrating in a marquee on a bitter January night was a good decision. What these parties all demonstrate is the versatility of a marquee space and how it looks once it's been themed.
Whether you want your guests to step into Santa's grotto or enter the magical world of Narnia, whether you want a sophisticated look for an elegant dinner or would prefer a club vibe, a marquee will lend itself to any and every theme. And wintry conditions are no barrier!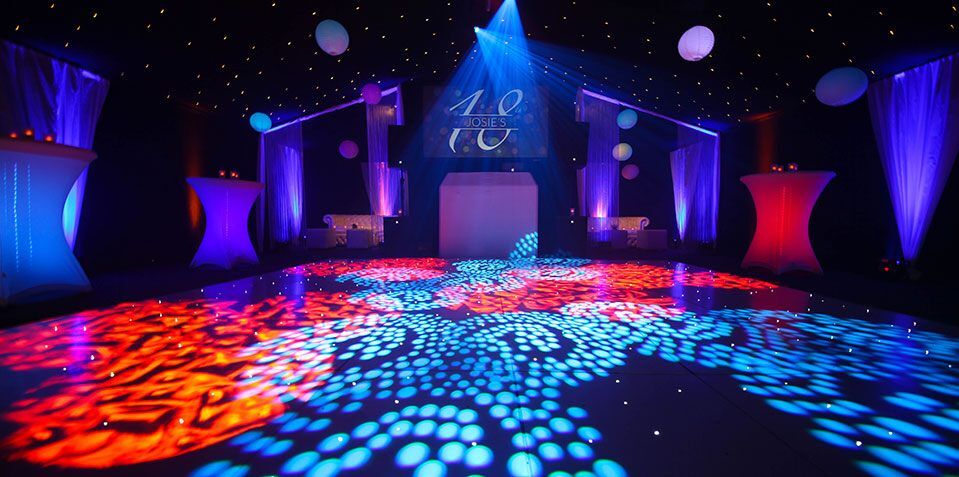 3. What about bathroom facilities?
You could have a Winter party marquee in the middle of a field and still not have to worry. Portable bathrooms are the way to go – and you can do it in luxurious style. Forget about wonky portable units, we can arrange to have sophisticated toilet trailer units installed, complete with indulgent hand wash, hand cream and fluffy hand towels. A little careful planning can also ensure that no one need step out into the elements in order to reach the bathroom.
We can create covered access as we did for this party in Cobham, which means the whole party is self-contained. Have we inspired you to have a marquee party this winter? Give us a call and let's start talking!