Discover our creative event ideas for this Summer's most spectacular corporate event. Find the point at which your objectives, your budget and your audience's values intersect. This way, you'll not only be able to tailor your event effectively, but you'll also answer the sometimes elusive "what's in it for me?" for your audience, and bring in your event on-budget, on-time and on-trend.
Read time: 5-8 minutes
Key takeaways:
— Tested event ideas for the Summer spectacular of the year
— How to kickstart event design and delivery in less than 60 minutes
It's easy for seasoned marketing and internal event managers to spend weeks struggling to balance their commitments with detailed planning in pursuit of the perfect, high-end corporate event. Many a discerning event coordinator has endured sleepless nights on their event planning journey, which can include:
— Coming up with creative event ideas and concepts
— Pinpointing the latest trends in event design and creating moodboards
— Searching for state-of-the-art sound, lighting and audio visual production technology solutions
— Booking photography and videography
— Coordinating countless suppliers and A-list entertainment
— Developing ingenious content and marketing collateral, plus set design and build
— Planning a delivery schedule and balancing the budget
— Tracking delegate and attendee registration, and engagement and find out if and why the event was a hit
…But that doesn't mean you have to.
That's why we have brought together a list of creative event ideas and concepts to help you fast-track your way to delivering the most engaging, energising corporate event of the Summer.
Personal vs crowd-pleasing event ideas
1. Consider an intimate dinner at an iconic city location…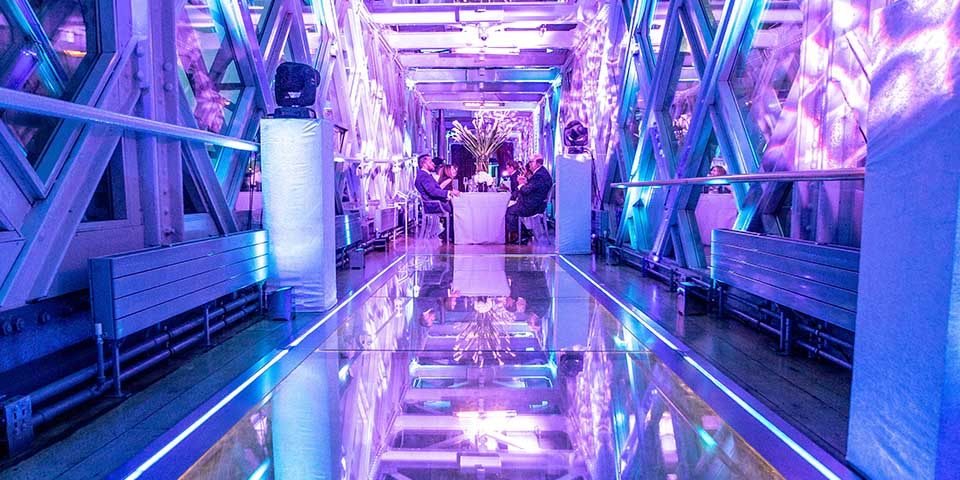 …such as London's Tower Bridge, if you're looking to strengthen relationships within your leadership team and reward them for a job well done. Here, ambiance and exquisite attention to detail are critical for creating an intimate yet convivial setting. You or your event planner could consider:
— Maximising views across an iconic twilight skyline
— Specially designed lighting to create pools of soft light
— Striking floral arrangements placed centrally and arranged so as not to block the eyeline
— Carefully selected drinks and canapes on arrival, designed to complement the meal to come
— Bespoke mirrored menus to reflect the light and surroundings
— A seasonally inspired contemporary six-course seated dinner plated with a lightness of touch
— Background music courtesy of a talented DJ to keep the mood effervescent yet relaxing
2. Unveil a characterful festival …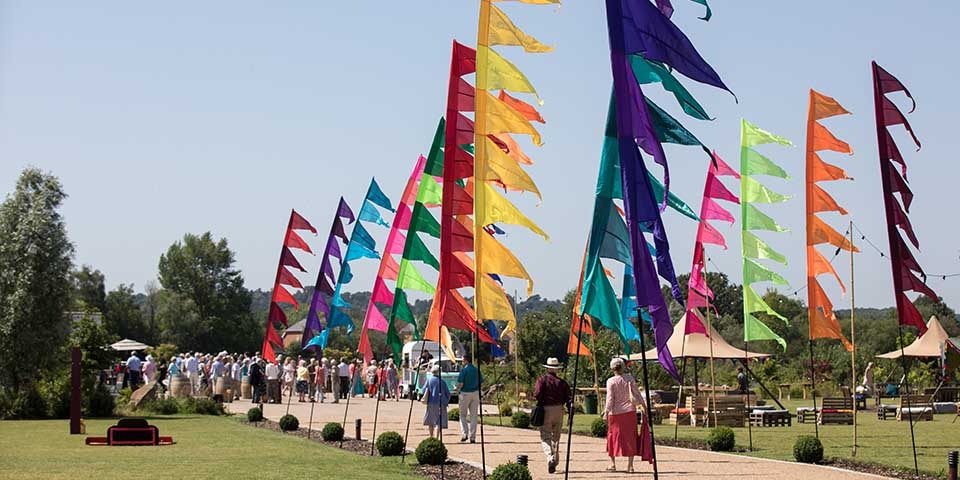 …if you're keen to bring your teams and their families together, immerse your people in your brand's values and mark your company's successes. This informal event is about colour, vibrancy, fun and togetherness – appealing to guests of all ages. Consider including the following elements:
— Inject lightness and liveliness with décor that inspires youngsters and adults alike
— Comfortable and inviting outdoor seating, colourful bean bags or deep palette sofas covered with cushions
— Relaxing spaces under canopy or inside tipi tents for laid-back exchanges
— Expansive, inspiring natural surroundings with lawns, lakes and natural planting
— Upcycled furnishings and sustainable touches that complement rather than compete with nature
— Characterful food and beverage served from vintage vehicles
— Garden games, wooden toys and boat trips
— Open spaces for free play and walks
3. Bring the fun of the fair …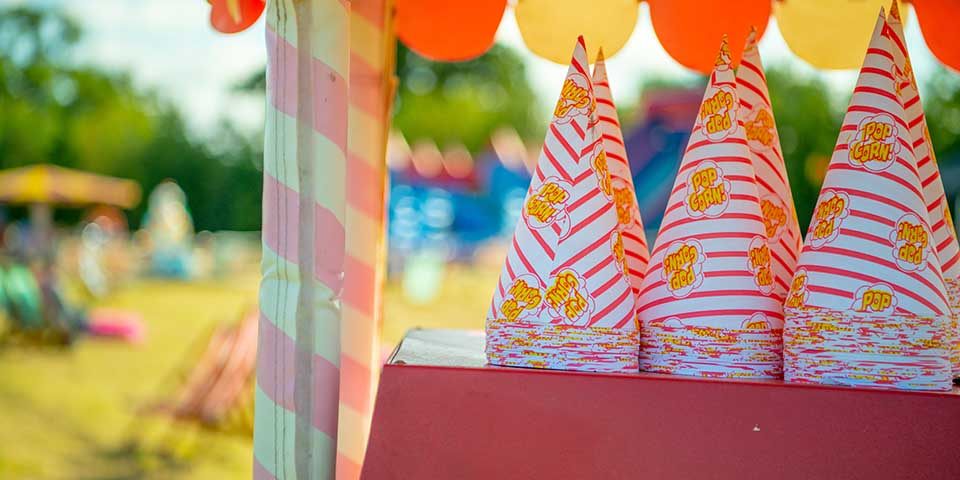 …to your staff and their families if you want to keep team morale high and demonstrate your gratitude for their hard work. If you're able to host on the doorstep of your own premises, it's a great opportunity to introduce your business to your employees' families. Think good old fashioned family fun and you can't go wrong:
— A bright, uplifting colour scheme that subtly runs through every element
— Garden games, giant inflatables and carousels
— Face-painting, magicians performing with flair and balloon-modelling
— Frivolous snacks and fanciful treats
— Lavish barbecue options and salad bars
— Tours, talks and introductions to bring families into the corporate fold
— Playful relaxation spots with deckchairs and beanbags that encourage mingling and casual conversations
Business meets play creative ideas
4. Bring the outdoors, and global influence, in …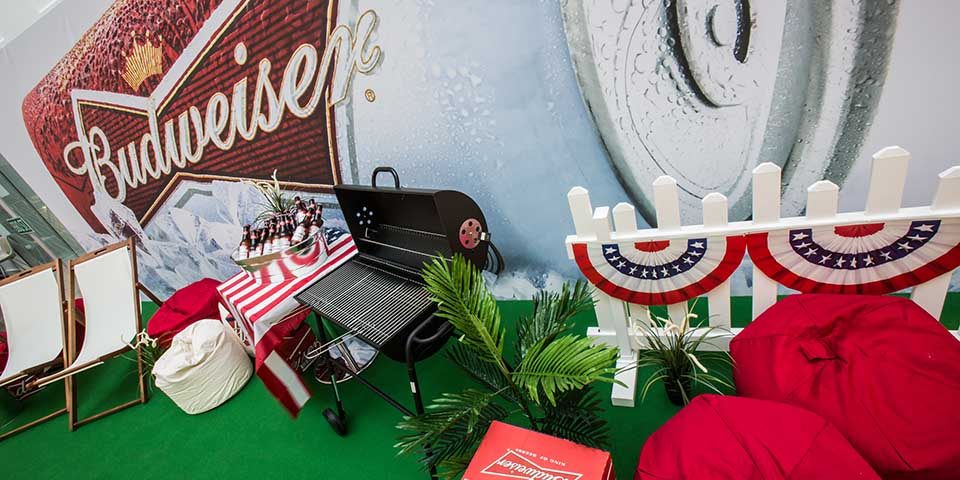 …if you want to inspire your teams, and immerse your people in a global brand-activation. Working for an internationally recognised and iconic brand brings with it an exciting opportunity to translate centralised marketing strategies in a way that resonates meaningfully with regional or local audiences. Consider using the following tools and techniques:
— Install a temporary set or installation that brings brand values to life and also nods to regional cultural references
— Bring iconic branding, messages and colourways to life in unexpected ways to reflect your brand heritage
— Use a light-filled environment to evoke optimism, seasonal fun and an attainable lifestyle
— Carefully position props to create attention-grabbing vignettes and iconic moments
— Use thoughtfully positioned content to highlight key messages and unique selling points
— Provide seating so people can stop and soak up the atmosphere, where you can hold intimate talks or Q&A's
5. Cater to your people as well as the public …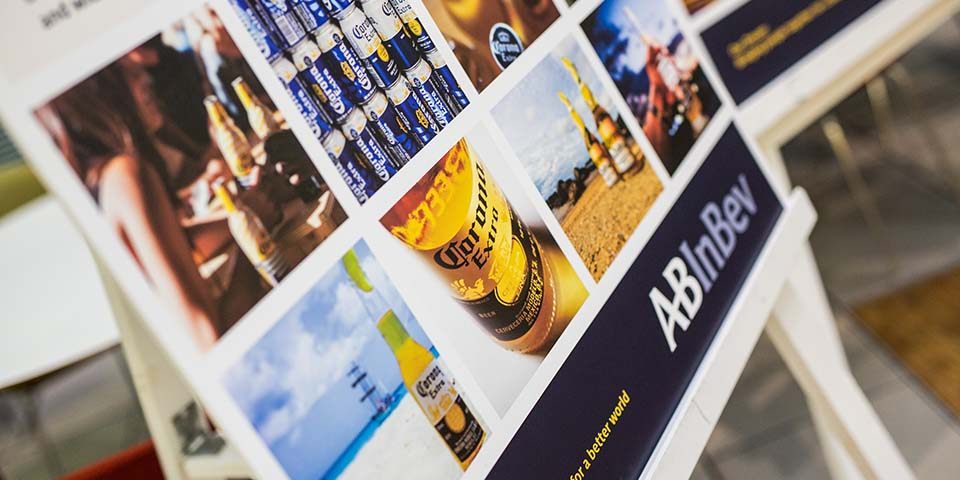 …to bring your teams with you on an exciting promotional journey. Brands are quite rightly always considering the needs of their customers. But what about the people at the helm and behind the scenes? It's just as important to ensure they benefit from the excitement of a brand launch and experience the brand values coming to life. To fire the imaginations of your people, think about including the following in your set-up:
— Pull in iconic imagery and props that reflect your branding in a way that's relevant and inspiring
— Offer opportunities for your people to soak up the backstory, learn more about key values and messages
— Changing-up your everyday interiors and layout to bring fresh perspectives and spark ideas
— Create moments for impromptu conversations as well as for planned meetings
— Design an experience that can't be replicated online to attract face-to-face meetings and exchanges
— Provide authentic photo opportunities and spaces for relaxation
Multi-day or away event ideas
6. Plan a multi-day offsite event…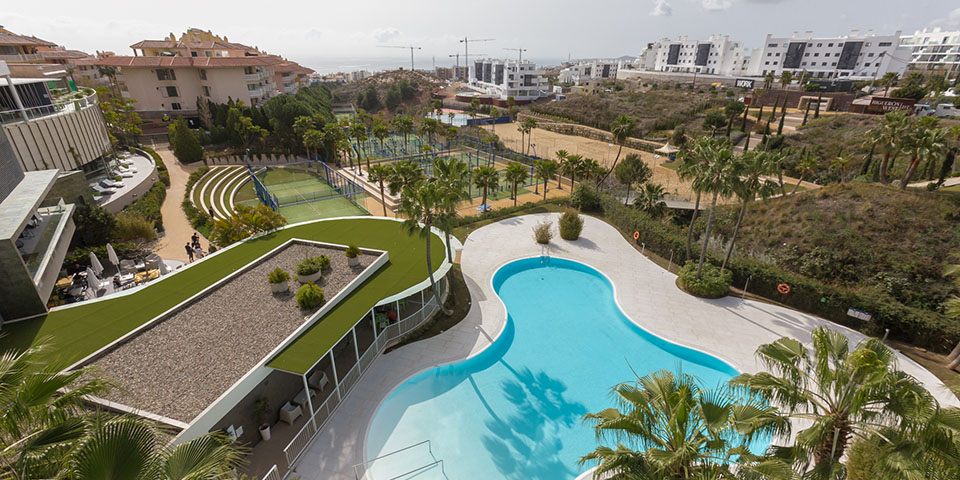 …to spend quality time planning, strategising, socialising, appreciating and building company culture. Be it on home soil or across the waves, find a venue that reflects your company values, provides spaces for formal and informal gatherings, and highlights your appreciation of your people. Investigate these ideas to help bring your event to life:
— Book a truly memorable venue that maximises the Summer sun, fresh air and inspiring surroundings
— Offer spa treatments, meditation and exercise opportunities to help look after the well-being of your teams
— Invite key suppliers or partners to show your appreciation and share your values
— Inspire your guests with infinity pool views and seascape vistas
— Plan thought-provoking workshops and stimulating breakout sessions
— Arrange social gatherings, coffees, lunches by the pool to promote relationship building
— Arrange sight-seeing opportunities for cultural diversions and learning opportunities
— Consider keynote speakers to inspire, educate and entertain
— Find local entertainment options steeped in culture and heritage
— Arrange guest airport transfers and COVID-19 testing that meet travel requirements for convenience
4 steps to kickstarting your event design and delivery in just 60 minutes
"MGN events is one of the leading luxury event management agencies in the UK," says Mike Walker, Managing Director, MGN events. "Our ethos is simple – we believe in making events easy for you, our clients. We offer a bespoke, end-to-end event management service so planning and delivering a spectacular, creative on-message corporate event is stress free."
Book a complimentary one hour consultation meeting to discuss your needs, vision and event ideas. If you would like to schedule a consultation meeting at a time convenient for you, please get in touch and we'll be happy to arrange this.
Ask questions and discuss your budget. Get advice on what to consider in order to move things forward smoothly and efficiently.
If you would like to appoint MGN events as your event planner and ensure our services are booked for your chosen date, complete our booking form and pay the deposit invoice.
Leave it to us to set out an agenda for taking a full brief so we can begin planning your event in earnest.
Contact us for creative event ideas and end to end planning services
To walk-through our solutions and services or learn more about our fees, contact our team via the form below, on 01932 22 33 33 or by email hello@mgnevents.co.uk.
You can also get more help creating successful internal events that support employee well-being in our 5 step framework for event success.
Further reading:
Increase Staff Engagement With a Personalised Event
The rising importance of employee experience in the workplace and the role of internal events in facilitating the experience
Building team culture in a work from anywhere world
Engagement: How to personalise your employee events